---
---
Issue: Summer 2015-6
Blood Country (2015) book review
In Deep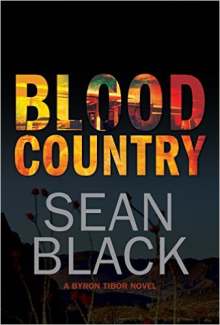 Call it the age we live in, but science fictional concepts are increasingly appearing in other genres. Blood Country features the return of Byron Tibor. Ex-special forces, his PTSD was treated by members of the 'guilt-free' program.
He is on the run from the U.S. government, the C.I.A., the state department, -- people who have 'kill teams' a phone call away.
For Byron, his is a life on the run, and more, a life seeking to discover what humanity has been left to him. Has a man engineered to kill on demand any cause to still call himself a man?
When Byron falls afoul of the Kelsen County justice system he finds that he is part of a brutal forced-labour camp. He must escape before who or what he is is revealed and the kill teams come for him.
Blood County is part of the adventure-thriller genre. It is made more interesting by Byron's struggle developing a conscience and moral code despite his programming. Author Sean Black also uses the relationship between the townspeople who benefit without a thought to the workers and the consumers of sweatshop made goods.
Easy to read and interesting.
Buy from Amazon.com
For posts about Melbourne events, places, news, reviews, giveaways, see our Facebook Page: