Ali Kayn
Melbourne has a busy night life that is home to many alternative and unsigned bands. For international traveller Mark Mathews these bands, especially the unsigned bands, have inspired him to make a short 2 part special currently featured on his web site www.theindieexplorer.com.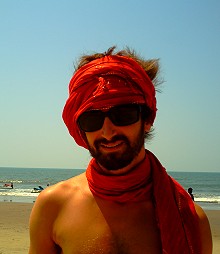 Originally from Maidstone, Kent and London (England), Mark is a British TV editor who has been travelling the world for some 21 months now. After visiting many Asian countries including India, Nepal, Bangladesh, Cambodia and Vietnam he is enjoying a few months in Melbourne refilling his coffers with freelance editing work and enjoying the sights and scene.
Of Melbourne, he says, "Love it, absolutely love it. Definitely my favourite city in Australia -- the one I feel most at home in. It's a creative place (with) almost a European feel to it."
He started travelling when the high pressured deadlines every day left him needing a bit of a break. The downturn in the financial situation in Britain was also a factor, "Hopefully by the time I do get back (the financial downturn) will all be sorted out.", he says. Five and a half years working in the British television industry has given Mark the confidence to travel, "I think if you've got a career behind you it makes it a bit easier. You don't have to worry about money and you've got a career to go back to." His freelance work helps him keep up with his skills, he continues, "giving me new ideas, keeping me fresh, keeping me sharp, really."
Mark's web site has been a surprise with many people connecting with him, asking questions and gathering tips, especially backpackers. It was putting a soundtrack to this site that inspired Mark's interest in unsigned bands, and his subsequent special.
Filming the bands and producing the special with his HD camera and Macbook Pro has opened a lot of doors and built many new friendships. The bands are benefiting from exposure on Mark's web site with readers going to see the bands after having seen them on the web site. The special featured on his web site showcases bands from Melbourne and the Victorian region.
Mark's aim is "to try and see every continent on the planet, and see as many countries as I can." He says, I'm liking the way that it is linking in with the unsigned music." He enjoys being a resource with his web site, "People can get tips and maybe listen to some unsigned music on the way." But his intentions are not entirely serious, "It's all done with tongue firmly in cheek."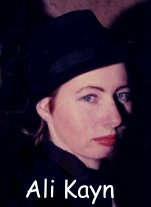 Of his travels and his web site, Mark says, "There's never been a massive plan. Just see what happens and what opportunities arise."
See Mark's documentary at www.theindieexplorer.com
http://twitter.com/#!/indieexplorer1
www.facebook.com/pages/The-Indie-Explorer/222207341152056?ref=hnav

Ali Kayn