A Reel Life film section
Issue: Winter 2005
Fantastic Four movie review
Accidental Heroes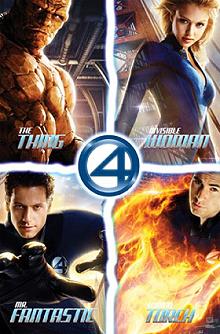 When a scientific team is exposed to radiation in space they awake on Earth to find that they have strange superpowers.
FANTASTIC FOUR (aka FANTASTIC 4) is the latest in the Marvel Cinematic Universe. It's one of the classic superhero team series from Stan Lee, who of course makes a cameo appearance.
In this effort we see yet again human DNA mutating into a range of different, bizarre superpowers. They become a stretchy man, an invisible woman with something extra, a man of rock, and a human torch capable of flight.

FANTASTIC FOUR emphasises the light-hearted humour. It has wit and heart. And when the super villain is revealed, the team stands up and finds a way to make their newfound talent an advantage instead of a curse.
This film is fast, smart, pretty to look at, and unapologetically a comic book story.
Fun.
July, 2005
---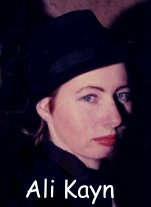 Ali Kayn is a freelance photojournalist and the founding editor of Festivale Online Magazine. Festivale was founded in October, 1996 to promote Melbourne and Victoria, provide mentorship to developing writers, an outlet for talented fans, and a test bed for software and hardware under review. She lives in Melbourne, Victoria with a garden full of birds.
Ali Kayn contributor page
For more about Ali Kayn click here
---
Discuss movies etc in our fb group Festivale's Reel Life

Due for Australian release 7 July 2005
For credits and official site details, see below
Search Festivale for more work by the film-makers below.

See also: Fantastic 4 and the Silver Surfer (2007); Fanstastic Four (2015); Chris Evans (Torch) returns as Captain America: The First Avenger (2011);


---

for movie, TV show, or person

Film commentary and upcoming movie release dates at reel-life.info

Just the facts:

Title: Fantastic Four (2005)
Written by: Mark Frost and Michael France (written by); Stan Lee and Jack Kirby (Marvel comic book)
Directed by: Tim Story
running time: 1h 46min

---

The Players: Ioan Gruffudd, Jessica Alba, Chris Evans, Michael Chiklis, Julian McMahon

---

Official website:
IMDb entry



---

For session times of current films, use the cinema listings on the Movie links page. For scheduled release dates, see the coming attractions section.

For more information about this movie, check out the internet movie database.
For the latest additions to Festivale, check out the change history section.