A Reel Life film section
Issue: Winter, 2006
The Lake House movie review
Letters Across Time
Dear new tenant, welcome to your new home. Sorry about the paw prints.
When doctor Kate Forster (Sandra Bullock) moves out of the extraordinary lake house she leaves behind a letter to the new tenant. Alex Wyler (Keanu Reeve) bought the lake house that he and his famous architect father (Christopher Plummer) built. He received Kate's letter. He starts to clean and clear up and while he is painting the entrance a stray dog appears, walks through the paint pan and leaves paw prints on the decking.
Kate returns to the lake house to find a letter in mail box waiting for her. The two begin a correspondence through this mail box.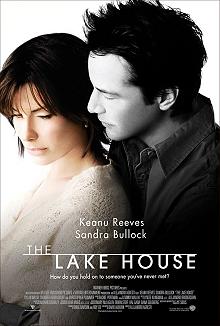 Love across the miles, or love across the ages, love by correspondence, all these are common themes. In The Lake House we are asked only to accept one supernatural trick -- that a correspondence can be maintained across time through a rural mail box. After we accept that, the story is a simple one of two people who find each other and share their lives through correspondence without hope of meeting.
The music track is lovely, gentle and a little haunting. The leads have the challenge of playing against one another without being together on set.
Can friendship and love find another across time? Charming.
The time thing? It's just a detail.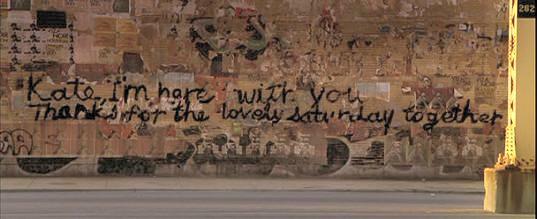 by Ali Kayn
Due for Australian release 13 July 2006
For credits and official site details, see below
Search Festivale for more work by the film-makers below.

See also: Reeves and Bullock also appeared together in Speed.

for movie, TV show, or person

Film commentary and upcoming movie release dates at reel-life.info

Just the facts:

Title: The Lake House(2006)
Written by: David Auburn (scr) Eun-Jeong Kim (motion picture "Siworae") & Ji-na Yeo (motion picture "Siworae")
Directed by: Alejandro Agresti
running time: 99 mins
rating: PG

---

The Players: Keanu Reeves, Sandra Bullock, Christopher Plummer,

---

Official website:
IMDb entry

---

For session times of current films, use the cinema listings on the Movie links page. For scheduled release dates, see the coming attractions section.

For more information about this movie, check out the internet movie database.
For the latest additions to Festivale, check out the change history section.