A Reel Life film section
Issue: Summer 2014-5
Mr Turner (2014) movie review
Turner: A Life
J.M.W. Turner created wonderful luminous landscapes. He is one of the great individuals in art history, but who was the man?
Mr Turner is an unvarnished biopic of the last years of Turner's life. It is peopled by plain folks, not the polished and primped beauty-actors that we see so often in film.
What it is not is a drama. It is an uncomplicated tale of a man who lived in fame and under different names, in relative obscurity. Told with little or no flash and sweep of music, this is far from the glossy features we see so often in the contemporary film world.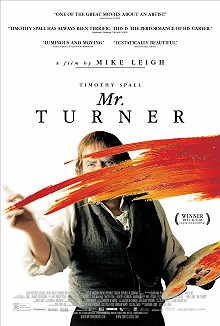 For posts about Melbourne events, places, news, reviews, giveaways, see our Facebook Page: