---
Home (cover) > Reel Life (movie section) > Film Reviews > 2015
---
A Reel Life film section
Issue: Summer 2015-6
By the Sea (2015) movie review
Life By a Quiet Sea
In the mid-1970s a couple arrive at a Mediterranean hotel. They are clearly troubled.
The opening is pure Cary Grant and Grace Kelly driving along the roads of France in a convertible. A golden couple who head, not for a luxury resort, but instead to a quiet town and a quiet hotel.
They are stiff and mostly silent. They have the habits of the long-married, but the awkwardness of a couple whose marriage is cracking.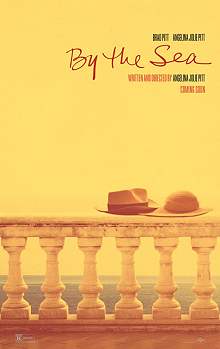 We rapidly discover that he is a writer, Roland (Brad Pitt), who is spending his hours drinking, and she, Vanessa (Angelina Jolie), is spending her own hours wallowing in her unhappiness and in pills.
When a newly-wed couple arrives at the hotel, that couple's loud love making is in stark contrast to Vanessa's tortured rejections of Roland.
What is the pain too terrible to mention?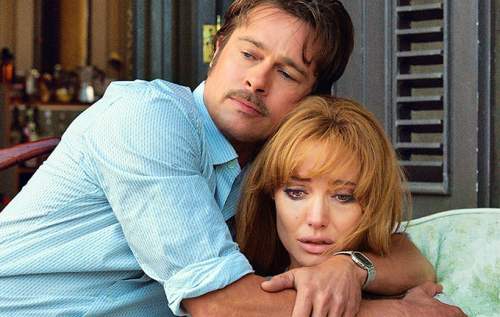 Angelina Jolie wrote and directed (and produced) By the Sea. This is quite an effort and she has handled it better than some have.
This film, and particularly the writing, have been widely criticised. Some have claimed that subtext was spoken, instead of being left to reveal itself. However I wasn't offended, I didn't feel that my intelligence was insulted, and I certainly did not come from the film believing it wasn't 'stylish' enough.
There is an underlying truth in By the Sea. Grief and depression are quiet, lingering emotions. Huge outbursts are very dramatic in life and on screen, but for many loss is a pervasive emptiness that Jolie portrays very well.
It isn't drama as much as an essay in isolation. And on that level it's worth a look.
For posts about Melbourne events, places, news, reviews, giveaways, see our Facebook Page: