---
---
A Reel Life film section
Issue: Autumn 2016
Allegiant (2016) movie review
Allegiant an Economical Block Buster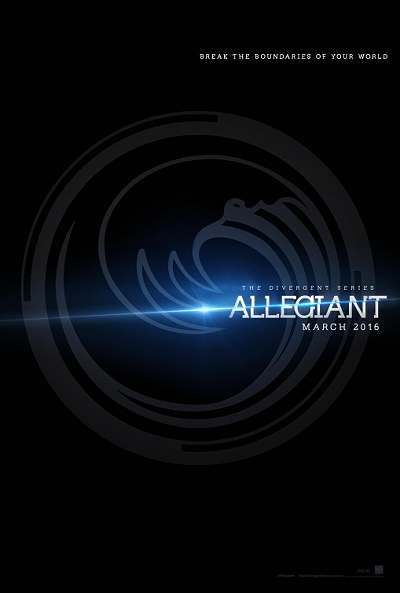 The Divergent Series: Allegiant is part one of the final instalment of the Divergent series which started life as a bestselling young adult sci-fi series written by Veronica Roth.
After the earth-shattering revelations of Insurgent, Tris must escape with Four beyond the wall that encircles Chicago, to finally discover the shocking truth of the world around them We will post a review here closer to the release date.
Not such a bad film. It will clearly have devotees from the book reading public and the viewers from the previous films interested but as a stand alone film it presents as a standard daring do drama with young beautiful types grappling with love, loyalty and saving the world. It is all carefully contrived with the need to suspend belief, it is a film and fantasy after all. So when they need to fly a machine they have never flown before they of course get the knack just before they could have been obliterated in a crash that sort of thing.
For those who came in late Allegiant is set in a dystopian future (aren't they all), in this case a dystopian Chicago, where the population is divided into 5 factions ultimately revealed as a social experiment orchestrated by unseen and unknown scientists outside the walls that confine the citizenry of this futuristic version of Chicago. It is designed as a blockbuster style number on the coattails of franchises such as Twilight and the Mockingbird series with appeal unashameably directed to the young adult market. Big but nothing like as big as the most recent Batman v Superman. It is more an economy sized blockbuster a slightly less capable Mockingbird games number. But I didn't mind this. It is a sturdy likeable film with some handsome actors and a story that works
What is probably the most interesting aspect is the amount of tv actors who are featured in this pretty big scale film. Theo James who plays four is that handsome fellow in that US crime series Golden boy that has been shown late at night on TV lately. He turns out to be an English actor. Go figure. Maggie Q (not to be confused with Maggie T) turns up and disappears quite quickly. She of course is of Nikita tv fame. The bad guy is Jeff Daniels who is well known in films but originally climbed the primal slime of tv when tv really was considered the diminutive half-brother of feature films. So Allegiant is like tv actors assaulting the film market with grappling hooks at the ready like some Philip K. Dick supra fantasy.
As I said you do need to suspend belief (how much can one poor guy be beaten up and still find the strength to save the world?) and I did wonder why people would leave a city of decayed skyscrapers to remain and not do what the Berliners did after the Second World War and clear the debris by hand and rebuild but that is just me. Why get in the way of a good looking film set?
If you like a bit of dash and fight in a nicely realised sci-fi candy wrapper then this is the film for you
by Anne McLoughlin
Australian release 14 April 2016
For credits and official site details, see below
Search Festivale for more work by the film-makers below.
See also:

for movie, TV show, or person

Just the facts:

Title: Allegiant (2016)
Written by: Noah Oppenheim, Adam Cooper, Bill Collage (scr), Veronica Roth (novel)
Directed by: Robert Schwentke
Running time: 120 mins
Rating:

---

The Players: Shailene Woodley, Naomi Watts, Theo James, Jeff Daniels, Octavia Spencer

---

Official website: http://www.thedivergentseries.movie/#insurgent/
IMDb entry

---

For session times of current films, use the cinema listings on the Movie links page. For scheduled release dates, see the coming attractions section.

For more information about this movie, check out the internet movie database (IMDb).
For the latest additions to Festivale, check out the change history section.
For posts about Melbourne events, places, news, reviews, giveaways, see our Facebook Page: