---
---
A Reel Life film section
Issue: Autumn 2016
The Boss (2016) movie review
You Can't Keep a Good Shark Down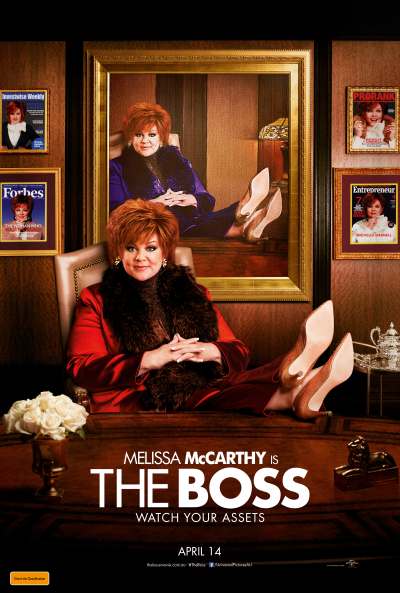 After serving time for insider trading, corporate over-achiever Michelle Darnell (Melissa McCarthy) finds herself business-less, wealth-less and homeless. But you can't keep her down for long.
She went from unwanted foster child to the 7th wealthiest woman in America, but now what? Melissa McCarthy enters the screen in a pyrotechnic display that pumps up the audience and tells us this is no smaltzy romantic comedy about a woman with a heart of gold.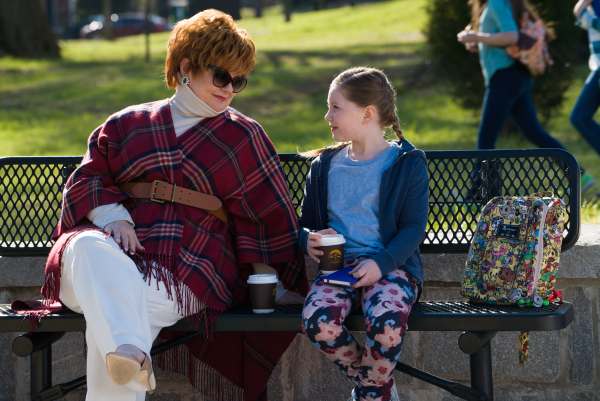 The Boss which McCarthy co-wrote, is a big, broad comedy for grown-ups. It challenges stereotypes and conventions in its casting and its comedy. To give you an example is to ruin the surprise, so trust me, this is a fun movie that has adult language and adult subjects.
McCarthy is a talented comediene who carries off her larger-than-life, untrustworthy, money-grubbing, selfish persona without making the character completely unlikeable. Director Ben Falcone, co-scripter Ben Mallory and McCarthy put together a clever script that ranges from prat-falls to tenderer moments, from a street rumble to a corporate raid, the laughs are frequent and never mean or cheap.
Kristen Bell as the assistant to whom Darnell turns, Ella Anderson as her young daughter, Peter Dinklage as Darnell's nemesis, and more perform wonderfully. There is a wholesome joy about the film that belies the language and uncensored heroine.
This is American comedy at its best. Go see it. Sneak in a brownie to eat while you watch.
by Ali Kayn
Australian release 14 Apr 2016
For credits and official site details, see below
Search Festivale for more work by the film-makers below.
See also:

for movie, TV show, or person

Just the facts:

Title: The Boss (2016)
Written by: Ben Falcone, Steve Mallory, Melissa McCarthy(scr)
Directed by: Ben Falcone
Running time: mins
Rating:

---

The Players: Melissa McCarthy, Kristen Bell, Peter Dinklage, Ella Anderson, Tyler Labine, Kathy Bates,

---

Official website:
IMDb entry

---

For session times of current films, use the cinema listings on the Movie links page. For scheduled release dates, see the coming attractions section.

For more information about this movie, check out the internet movie database (IMDb).
For the latest additions to Festivale, check out the change history section.
For posts about Melbourne events, places, news, reviews, giveaways, see our Facebook Page: