---
---
A Reel Life film section
Issue: Summer 2015-6
Deadpool (2016) movie review
Leave the Kiddies At Home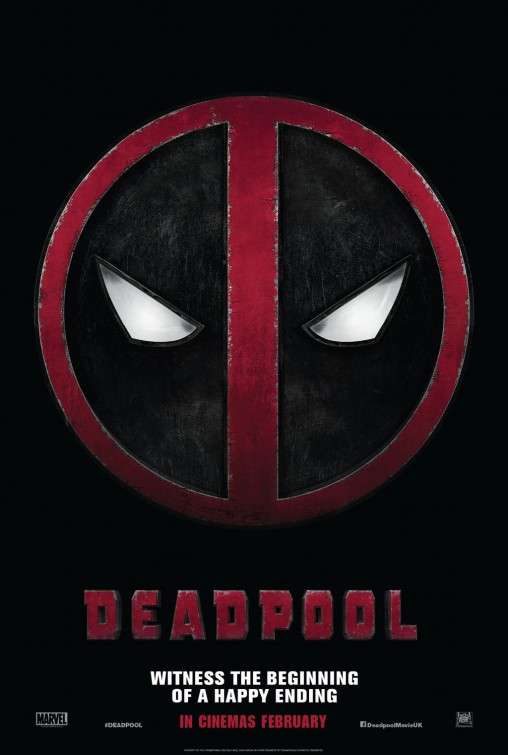 A gun-for-hire with a wise-cracking mouth and rough language decides to release his mutant genes in order to cheat death.
The film opens to Deadpool heading off to make mayhem in a cab, when doesn't have any money. Deadpool is not shy about addressing the audience directly, and he tells us this is a romance.
Flashback: Wade Wilson (Ryan Reynolds) is no hero. He uses his special forces training to make a living and hangs out at a bar for similar types. He meets a lady-for-hire and they bond over carnival games, quips and sex.
He lives in the Marvel Universe where mutant genes make humans into superhumans. In Wade's case, it turns him into a super-healing character he calls Deadpool.
I may be super, but I'm no hero.
There are a number of things that make the film Deadpool stand out. The film-makers, writers Paul Wernick and Rhett Reese, and director Tim Miller, handle the delicate balances with deftness.
Deadpool (Reynolds) "breaks the fourth wall", talking directly to the audience, and even acknowledging that he is living in a fictional world. When done properly this can be very engaging, and the audience shares Deadpool's adventure even more for being in on the process.
Then there is the humour. Wade Wilson is given to foul language and foul quips and gaining super powers doesn't change that. Do we need everyone who becomes 'super' to be a 'hero'? Is redemption necessary to make an adventure a good story?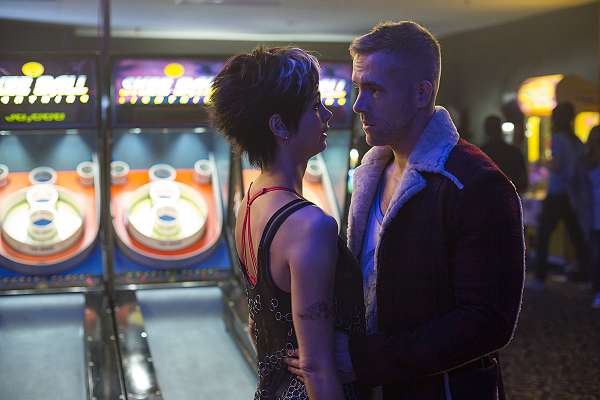 Deadpool is fun, and funny. The humour is just right, adult, not juvenile. The humour never seems forced. Watch out for the Ryan Reynolds joke in the film. It's my favourite.
Deadpool also gives us the opportunity to think about what it means to be human, and, how we engage with fictional worlds and their characters.
In my humble opinion, the best of the Marvel movies.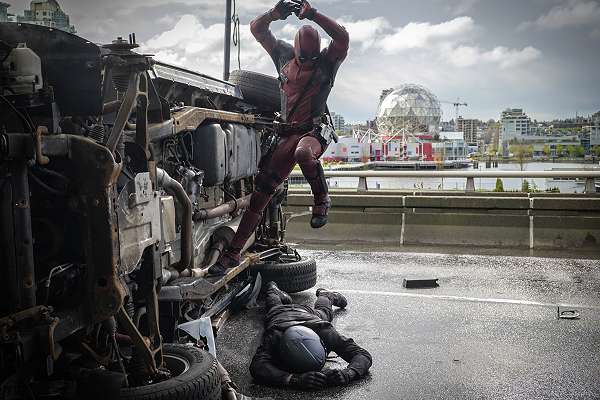 by Ali Kayn
Australian release 11 Feb 2016
For credits and official site details, see below
Search Festivale for more work by the film-makers below.
See also:

for movie, TV show, or person

Just the facts:

Title: Deadpool (2016)
Written by: Rob Liefeld & Fabian Nicieza (characters), Paul Wernick & Rhett Reese (scr)
Directed by: Tim Miller
Running time: mins
Rating: MA15+

---

The Players: Ryan Reynolds, Morena Baccarin,

---

Official website: http://www.foxmovies.com/movies/deadpool
IMDb entry

---

For session times of current films, use the cinema listings on the Movie links page. For scheduled release dates, see the coming attractions section.

For more information about this movie, check out the internet movie database (IMDb).
For the latest additions to Festivale, check out the change history section.
For posts about Melbourne events, places, news, reviews, giveaways, see our Facebook Page: