---
---
A Reel Life film section
Issue: Winter 2016
Mustang (2015) movie review
Girls to Women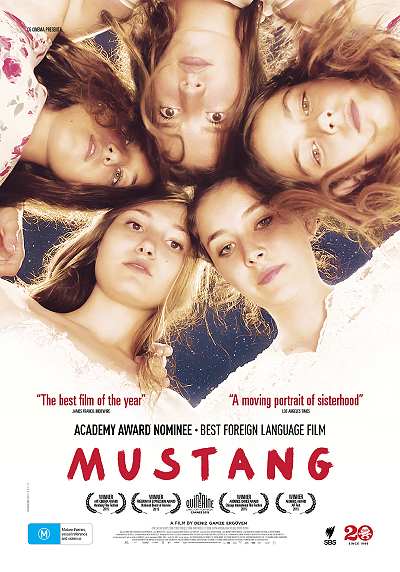 School is out in the early summer in a village in Northern Turkey. Five sisters play, still dressed in their uniforms, with male classmates in the sea.
But when they arrive home they are punished by their grandmother, their guardian. They have been reported for "rubbing themselves against boys' necks".
For them childhood is over and at the insistence of their uncle, they become training to be wives. The family removes all "instruments of corruption," like phones and computers, and unsuitable clothing. But the girls are close and they find ways to play, and to escape.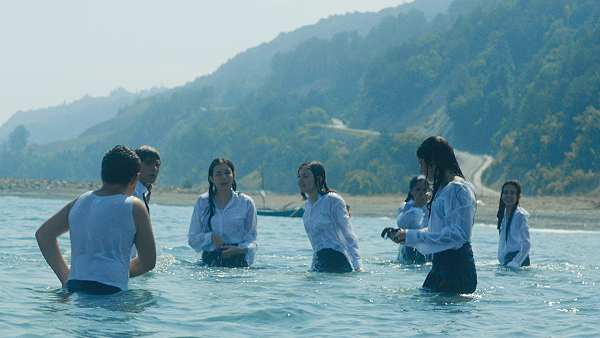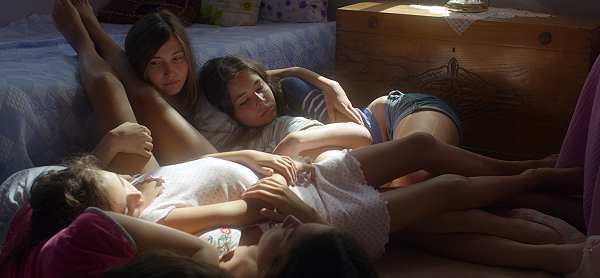 The more the girls rebel, the more extreme their imprisonment. And then one day their grandmother makes their dress in "shit-coloured" dresses and walks them through the village. It is time to marry them off.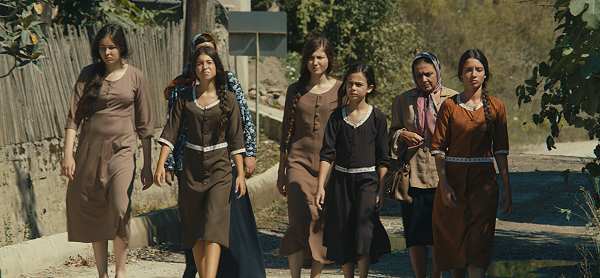 This film is matter-of-fact and horrible. While one sister marries the boy she loves, the others are not likely to have the same fate. The youngest, Lale, is central to this tale, and she is the loudest and most determined.
This sensitively filmed story is compelling. While we sit at a distance, we sympathise with the hopelessness of the girls' situation. Mustang is an emminently watchable film with characters we can care about.
Turkish language, English subtitles.
by Ali Kayn
Australian release 23 June 2016
For credits and official site details, see below
Search Festivale for more work by the film-makers below.
See also:

for movie, TV show, or person

Just the facts:

Title: Mustang (2015)
Written by: Deniz Gamze Ergüven & Alice Winocour
Directed by: Deniz Gamze Ergüven
Running time: mins
Rating:

---

The Players: Günes Sensoy, Burak Yigit,

---

Official website:Facebook
IMDb entry

---

For session times of current films, use the cinema listings on the Movie links page. For scheduled release dates, see the coming attractions section.

For more information about this movie, check out the internet movie database (IMDb).
For the latest additions to Festivale, check out the change history section.
For posts about Melbourne events, places, news, reviews, giveaways, see our Facebook Page: