---
---
A Reel Life film section
Issue: Winter 2016
My Fair Lady (1964) movie review
Even Loverlier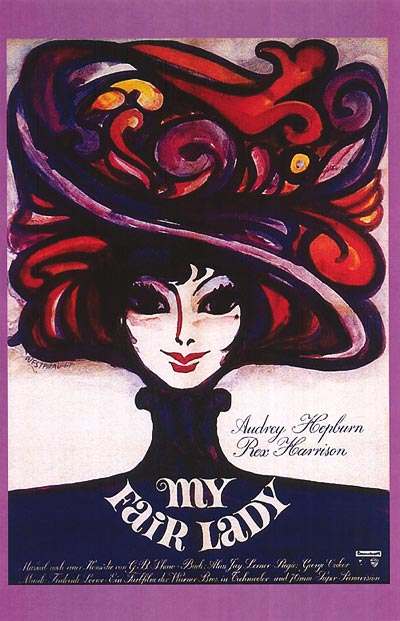 MY FAIR LADY is a gloriously witty adaptation of the Broadway musical about Professor Henry Higgins (Rex Harrison), who takes a bet from Colonel Pickering (Wilfrid Hyde-White) that he can transform unrefined, dirty Cockney flower girl Eliza Doolittle (Audrey Hepburn) into a lady, and fool everyone into thinking she really is one, too! He does, and thus young aristocrat Freddy Eynsford-Hill (Jeremy Brett) falls madly in love with her. But when Higgins takes all the credit and forgets to acknowledge Eliza's efforts, Eliza angrily leaves him, causing Higgins to realise he can't live without her.
This beautifully remastered version is screening as part of Cinema Nova's Nova Iconic programme and in selected theatres in Australia and New Zealand.
My Fair Lady is a well-loved, unashamed musical-comedy-romance that proves that nothing can ever be too much.
With larger-than-life songs and larger-than-life performances, and larger-than-life heart, it draws on a deep vein of story-telling that touches the heart and delights the spirit.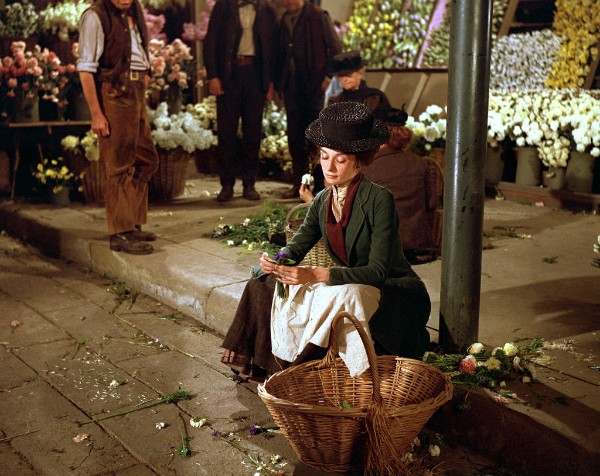 The legend of Pygmalion was told in Ovid's narrative poem Metamorphoses, in which Pygmalion was a sculptor who fell in love with a statue he had carved.
George Bernard Shaw's Pygmalion introduced the street flower girl, Eliza Doolittle, who wanted to learn to speak proper so she could work in a flower shop. She became the subject of a bet between two men. Shaw has always been progressive in his views, and this has a subtle feminism that is relevant today.
As early as the 1930s Pygmalion was made into a movie, but the release of My Fair Lady saw a big, beautiful, vision with a fabulous soundtrack.
The actors are all 'real' actors. They are not celebrities known for their looks. This is a film made by professionals for an audience that didn't chatter and talk during session, it's a film to be enjoyed, and loved, and revisited, and the re-mastering of this film to keep it fresh is very welcome.
There are some stories, or myths, that never die, because the heart of them is universal. Shaw's Eliza Doolittle is an icon, her dilemma is real, her choices difficult, and we wish her every success and happiness. What more can you want?
Links to official sites below
by Ali Kayn
Australian release 21 July 2016
For credits and official site details, see below
Search Festivale for more work by the film-makers below.
See also:

for movie, TV show, or person

Just the facts:

Title: My Fair Lady (1964)
Written by: George Bernard Shaw (play); Alan Jay Lerner (scr)
Directed by: George Cukor
Running time: 170 mins
Rating: G

---

The Players: Audrey Hepburn, Rex Harrison, Stanley Holloway, Wilfrid Hyde-White, Gladys Cooper, Jeremy Brett,

---

Official website:Facebook
http://www.cinemanova.com
IMDb entry

---

For session times of current films, use the cinema listings on the Movie links page. For scheduled release dates, see the coming attractions section.

For more information about this movie, check out the internet movie database (IMDb).
For the latest additions to Festivale, check out the change history section.
For posts about Melbourne events, places, news, reviews, giveaways, see our Facebook Page: