---
---
Festivale Contributor's Profile
Dee Leanna Carter
Contributing Editor, This is Reel Life


Dee Leanna Carter is based in East Brunswick, NJ, U.S.A.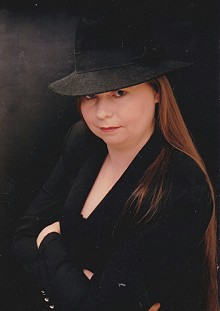 D.L. Carter is an Australian author now living in the U.S. Her aim is to write Reasonable Intelligent Heroines
Dee is the founding member of the International Society of Women Who Wear Black Hats. The first hat was purchased in 1984, and has traveled internationally observing events from her perch on Dee's head. Now retired -- and faded to light purple -- the hat resides on the top of the book shelf, writing her memoirs and trying to avoid becoming a cat bed.
You can find her at: