A world heritage listed building, the Royal Exhibition Building was built in the 1880s and was the site of the first federal parliament after Australian federation in 1901.

A mirror-clad reversible addition was removed to return the building to its original condition after it was superceded by the Melbourne Exhibition Centre building (Jeff's Shed).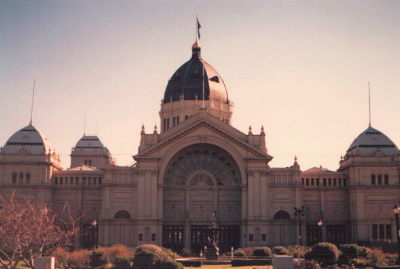 The building is still used for shows and other events. The Museum of Victoria moved from Swanston Street to a new facility beside the Royal Exhibition Building in 2001.