---
---
A. G. Riddle
answers the Usual Questions
A. G. (Gerry) Riddle is an American science fiction author.
Has your interaction with fans, for example, at conventions, affected your work?
Definitely. I've learned a lot about the craft and my own strengths and weaknesses from reader feedback, but by far the most important thing fans have given me has been encouragement. As a new author, I think it's vital to get encouragement often and to feel like you're making progress.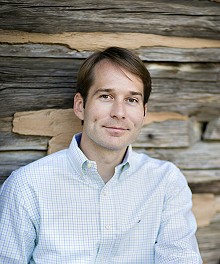 Writing can be a tough job mentally, and on more than a few days, I've opened my email and found a note waiting there that helped me keep going.
Is there any particular incident (a letter, a meeting, a comment that stands out?
Yes. Early on, shortly after my first novel came out, I was really debating whether writing would become a new career for me or just a hobby. I had invested a lot of time in learning the craft and developing my series, but I wasn't sure I was doing the right thing with my life. That day I received a short email from a fan who had read my novel while they were in the hospital. The person thanked me for writing a novel that took their mind off what was going on and helped them pass an extremely unpleasant time in their life. That was it for me. I haven't had second thoughts about writing full-time since.
Do you have a favourite author or book (or writer or film or series) that has influenced you or that you return to?
Tons. I grew up on Star Trek and X-Files and those were definitely major influences.
Who is the person you would most like to be trapped in a lift with? or a spaceship?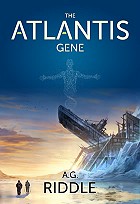 My wife.
Who is the person you would most DISlike to be trapped in a lift with? Or a spaceship?
Anyone who mistakes their opinions for facts.
What would you pack for space? (Is there a food, beverage, book, teddy bear, etc that you couldn't do without?)
A Kindle loaded to the brim with space opera (for entertainment purposes as well as the plethora of practical tips that could save your life during the trip).
What is the most important thing you would like to get/achieve from your work?
I want to feel proud of what I've produced.
What is the special satisfaction of your work?
Creating something that makes other people's lives better.
submitted by A. G. Riddle
27 September 2014*
For other answers to The Usual Questions Click here
Just the facts:
Born: Shelby, NC
Resides: Parkland, FL
Bibliography/Awards:
The Atlantis Gene
The Atlantis Plague
The Atlantis World
Trilogy currently in development to be a major motion picture at CBS Films.

Web site:
AGRiddle.com
facebook.com/AGRiddle

For posts about Melbourne events, places, news, reviews, giveaways, see our Facebook Page: