Summer (Dec 2013 - Feb 2014
The Muse in the Movie Music Score
Once upon a time people had a romanticised ideal of the kind of life an artist led. They imagined someone scruffy and unkempt, tubes of paint and brushes and materials scattered about the floor of a dingy Parisian garret, while some nubile young thing draped herself over a tattered couch for the artist's pleasure. Perhaps, while puffing on a Gauloises and waiting for inspiration to strike, our artist would struggle with an absinthe fuelled demon, or he would give a little consumptive cough, expectorating a globule of deep scarlet into his painting rag.
His muse would then sigh and reposition herself alluringly, and the afternoon would be spent entwined in fevered passion; the unfinished painting looming on its easel over their heaving bodies. But then, the following morning, the painting would be magically finished. And it would be a masterpiece.
Ahem.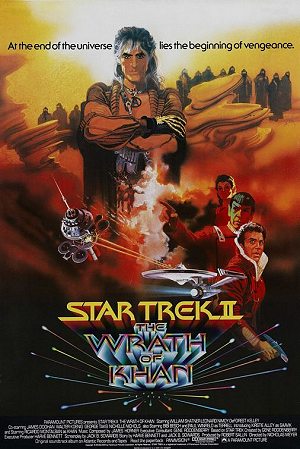 Of course, the reality is somewhat different. I've been an artist for practically my entire life. I've created art for film, television, animation, publishing, and computer games. Although my fine art sells-out in solo shows, and my portraits have hung in the Archibald Prize a few times, it's never been anything like that - except perhaps for the scruffy unkempt bit. Oh...and maybe the materials littering the floor.
The true nature of my work is solitary and lonely. Many artists listen to music for company as they work, but music also serves as inspiration. Some listen to the radio - usually Radio National or ABC Classic FM. Personally I find chattering and lyrics distracting. Jazz is too fidgety and fragmented. I need music to set the right mood, to ease me into a state of mind whereby I'm fully focussed on the painting in front of me. So long stretches of melodic or ambient music are ideal for getting me into that alpha-state where the rest of the world dissolves away and I become one with the work. Sometimes the state can be exhilarating, but mainly it is mind-numbing and tedious.
I find listening to film scores perfectly suited to my painting process, and my penchant for science fiction and fantasy films is reflected in my listening. And I listen to a lot. In recent years we've seen expanded re-releases of 'classic' SF scores, and I'm going to share some of them with you.
One of my long time favourites has been James Horner's seminal score for the 1982 film Star Trek - The Wrath of Khan. Horner would later go on to mega-fame and fortune with his score for some film by James Cameron about a big boat, but for Horner, Khan was his big break.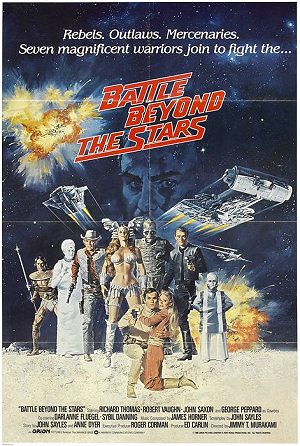 Horner first came to Paramount's attention following his score for the Roger Corman Star Wars cash-in Battle Beyond the Stars (1978). Battle is a Magnificent Seven remake set in space and whole bunch of goofy fun. The score references both Elmer Bernstein's Magnificent Seven and Jerry Goldsmith's Star Trek - The Motion Picture (ST-TMP), which made Horner the obvious candidate for Paramount, who were after a low-budget, stripped-back sequel following the bombast and unrestrained excesses of ST-TMP.
With more than a tip-of-the-hat again to Goldsmith, this colourful, percussive, and soaring score also shamelessly borrows entire chunks of Prokofiev's score for Alexander Nevsky. When director Nicholas Meyer picked up on it during a recording session, Horner is reported to have replied: 'Whatya want from me? I'm a kid; I haven't outgrown my influences.'
Nevertheless, Khan is the first score I grab when I'm in a hurry. Its sweeping Hornblower-esque Main Title and frantic pace during the Battle in the Mutara Nebula get my creative juices flowing every time. So you can imagine my delight when Paramount released an extended score in 2009 through Retrograde Records (FSM 80128-2).
This extended version includes a deeply moving interpolation of Amazing Grace which delicately segues into Alexander Courage's original Star Trek TV theme following Spock's death. Horner nails the moment, and it never fails to move me.
The success of this extended version paved the way for a series of multi-disc re-releases; the first of which was Jerry Goldsmith's evocative, brooding, and totally out-there score for Alien (1979).
For many years Goldsmith would baulk at the idea of revisiting his score for Ridley Scott's arty haunted-house-in-space monster movie.
'I could never get it down on tape again', he'd confess. That was because the original score was heavily eviscerated by editor Terry Rawlings, who in some places replaced it with a temp track of Goldsmith's music from other films (most notably Freud) and worse - music by another composer; Howard Hanson's Symphony No 2 (the Romantic) - much to Goldsmith's dismay. According to Rawlings, 'Symphony No. 2 was so perfect for it; it just did something that Jerry's end titles didn't achieve, even though it was good, it just didn't give us that emotional content.'
Twentieth Century-Fox's discovery of a 1-inch multi-track source made it possible to restore it for a definitive two disc set as originally intended by the composer. Released in 2007 by Intrada (MAF 7102), we can now make up our own minds as to whether Goldsmith's score missed the mark or not. To my ear, the insertion of the out-of-character Hanson is so intrusive, that it's almost impossible to watch the end of Alien without wishing the original Goldsmith could be re-instated.
I've never grown tired of the score for Alien. While the use of exotic instruments (conch shells, didgeridoos!) is something he explored in the 'musique concrete' score for Planet of the Apes, here Goldsmith employs them to create a genuinely otherworldly and edgy mood. The score swings from a quiet, uneasy tension, to unexpected lyricism (The Landing; track 3 disc-1). But when it hits full throttle for Parker's Death (track 17 disc-1) it's a real adrenalin pumper. I often find myself going back and playing that track a few times over.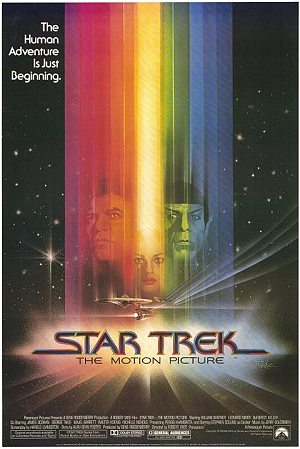 Although Star Trek - The Motion Picture (1979) was first met with a luke-warm reception from both fans and critics alike, it has since gone on to be favourably re-appraised. A recent DVD Director's Cut with cleaned-up special effects and tighter editing supervised by director Robert Wise himself served to create a new respect for the film.
The film was rushed into production in the flurry of Star Wars mania. There was no script, and no significant pre-production period. As the film ran over time and budget, there would be no time for a decent sound edit, so composer Jerry Goldsmith was tasked with creating a wall-to-wall soundtrack that would have to plaster over the cracks.
Indeed, the first time Wise ever got to see a complete assemblage was at the film's premiere - where the film rated well enough with the audience to not warrant the added expense of further editing - and was subsequently released in a raw, unpolished state.
In 2012 La-La Land Records (yes...they're for real) released the granddaddy of all extended soundtracks: the three disc super-ultimate complete everything-ever-written-and-recorded-for Star Trek - the Motion Picture. (LLLCD 1207)
There's a famous anecdote about how the new theme for the film came about. Goldsmith had written a cue for the first time both Captain Kirk and the audience encounter the newly refitted Enterprise during an extended fly-by. The cue was appropriately called The Enterprise - grand and uplifting. But to Robert Wise's ear, something was missing. After giving it some thought, Wise figured out what was troubling him. 'There's no theme!' The composer was duly crestfallen.
After ten days of fuming and railing, Goldsmith calls Wise, who turns up after a particularly difficult day shooting. Wise hoped Goldsmith had something good for him, and the composer didn't disappoint. So Goldsmith bashes out on piano what would become the theme for not only the Motion Picture, but the signature tune for Star-Trek - The Next Generation, finally usurping Alexander Courage's iconic theme for the original TV series. A delighted Wise jumped up and declared, 'That's it! Why didn't you come up with that in the first place?'
I had for many years wondered what this original cue had sounded like. What is amazing is that on disc 2 of the compilation, Goldsmith's original version of The Enterprise makes it's CD debut, and it makes for intriguing listening. Everything that appears in the final version is kind of all there, minus the theme. It noodles about but never quite resolves. Wise was right.
Disc 3 of the set has some real rarities. There are alternate takes, extended versions, and even first raw takes. It's a fascinating window into the evolution of what finally makes it onto the screen.
Ahhhh. However, it's not all sweetness light.
The third disc also includes a cringe-worthy disco song version of the theme, sung by teen idol Shaun Cassidy - remember it's 1979, when disco was still big, and studios needed a 3 minute pop song for radio tie-in promotion (think Meco's Star Wars disco theme.) In space - no one can hear you scream.
2012 also saw a three disc re-release of Basil Poledouris' rollicking score for the 1980 Conan The Barbarian (Intrada MAF 7123).
According to the handsomely produced booklet, there were over 100 minutes of music with some twenty minutes of alternative takes, recorded between two Italian recording studio; all of which are included on the three CD set. And for every completist, there's even a cue assembly - which informs us what 'take' number each track is. Impressive indeed!
But what's it like to paint to?
Some of the tracks on disc 2 are long and turgid. You can empathise with Conan toiling at the 'Wheel of Pain', but you don't want to necessarily go through it yourself. Then there are Riddle of Steel/Riders of Doom and Battle of the Mounds (Parts I, 2 & 3) which are terrific. These much emulated cues gallop along with a percussive, pounding rhythm that's perfect for rushing into battle...even if it's only with a paintbrush or palette knife.
As I wrote earlier, I listen to a lot of scores as I work, and there are some exciting new talents coming to the fore out there. I'm particularly fond of Michael Giacchino, who first came to my attention with his John Barry-esque homage for Pixar's The Incredibles (2004) (Walt Disney Records 61100-7). He's gone on to score some great music including the two recent Star Trek reboots, taking the baton from the late Goldsmith and running like hell with it. Ramin Djawadi's score for Pacific Rim on Watertower Music (WTM39460) was also engaging. But Christopher Young's score for the underrated sci-fi king-fu western vampire flick Priest (Maddison Gate Records) has become my worst ear-worm, driving both my partner and the neighbours around the twist.
Fortunately, it's just me all alone in my garret with my absinthe fuelled demons most of the time.
Nick Stathopoulos
Dec, 2013.
For examples of Nick's latest exhibition, see NG Art
---