---
---
Queen Victoria Women's Centre
Melbourne, Victoria, Australia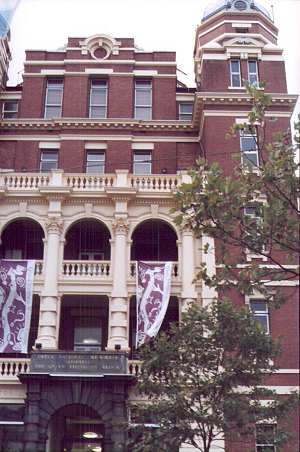 The Queen Victoria Women's Centre occupies the only surviving building on what was a block-sized hospital complex.
It is managed by a trust under the Queen Victoria Women's Centre Trust Act 1994.
In the late nineteenth century, women doctors had difficulty finding places to practice and women patients were not always treated well by the male establishment. In 1896 the Queen Victoria Hospital moved from William Street, Melbourne to the new premises paid for by the women of Victoria contributing to Dr Constance Stone's 'Shilling Fund'. Originally called the Queen Victoria Hospital for Women and Children, it became the Queen Victoria Memorial Hospital upon the monarch's death. The Queen Victoria Hospital was one of three hospitals in the world founded, managed and staffed by women.
In 1946 the hospital moved to the premises vacated by the Royal Melbourne Hospital.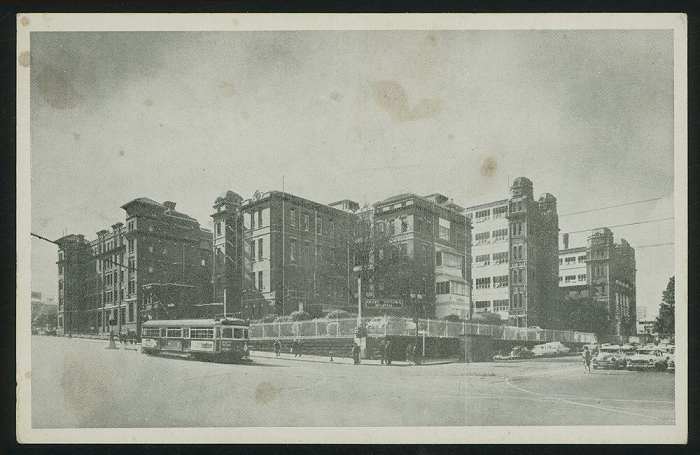 In 1989 the renamed Queen Victoria Medical Centre, by then a teaching hospital treating males and females moved to Clayton, and the premises were sold. The centre tower of the hospital was refurbished and handed over to the women of Victoria, becoming the Queen Victoria Women's Centre.
Items of Interest: Heritage-listed Edwardian Baroque tower. The Shilling Wall (2005) is a tribute inscribed with the names of over 500 women, celebrating their roles as mothers, grandmothers, caregivers, sisters, friends, colleagues and community contributors.
Just the facts:
Historic building with meeting rooms and exhibition space, housing various organisations.
210 Lonsdale St, Melbourne VIC 3000
Any tram along Swanston St, or City Circle tram, or train to Melbourne Central Station
Contact details:
Opening hours and contact details: see www.qvwc.org.au web site

For posts about Melbourne events, places, news, reviews, giveaways, see our Facebook Page: