Hellenic Museum
Melbourne, Australia
Adjacent to the Flagstaff Gardens in William Street is the historic Old Royal Mint building, now home to the Hellenic Museum.
In 2014 the museum announced a 10-year loan from the Greek government of a collection of artefacts spanning 8,000 years of Greek civilisation.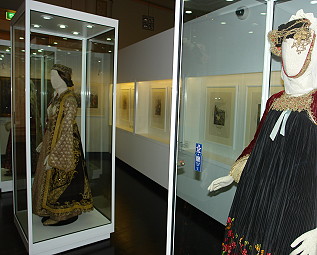 Highlights from the collection include Pre-Historic items, such as a marble crouching female figurine pendant. Worn sometime between the 6th to 5th millennium BC, the amulet is one of five or six that still exist in Greece today. Another piece, the Boeotian terracotta figurine of Athena, is a rare coroplastic version of the chryselephantine statue of Athena Parthenos, which stood in the Parthenon and was a work of Pheidias, from the years 447/6 - 438 BC. Retaining almost all its original colouring, this figurine is the only existing clay imitation of the original statue, which no longer exists. Other items include ancient jewellery, weaponry, ceramics and textiles.
Just the facts:
Contact:

For more information, contact details and opening hours see web site
Visit Victoria
Getting there:
280 William St, Melbourne
City circle tram, 55 Tram, or train to Flagstaff station.