Autumn in and Around Melbourne
Photographs from the Pictorial Guide
Melbourne's beautiful gardens wear their autumn colours well. The combination of evergreens and deciduous trees provide visitors with a wide variety of textures to enjoy.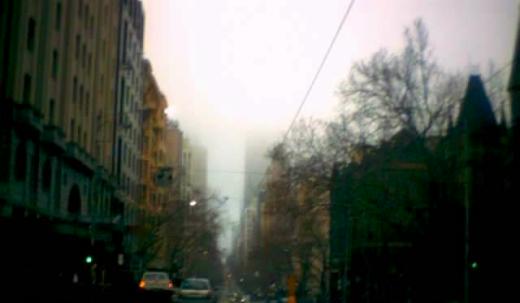 Once called the Paris End of Collins Street.
As the leaves fall in Carlton Gardens the bare branches form abstract patterns against the clear blue sky.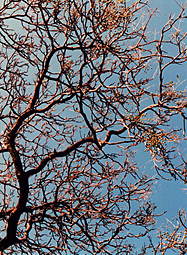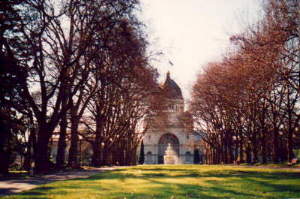 One can enjoy the autumn leaves by simply travelling the City Circle Tram, visiting the Carlton Gardens with its historic exhibition buildings and Flagstaff Gardens, both of which the tram passes.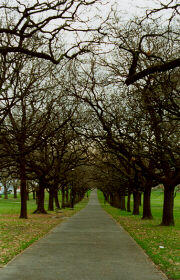 Fawkner Park (right) in South Yarra has a winter mixture of deciduous and evergreen colonnades.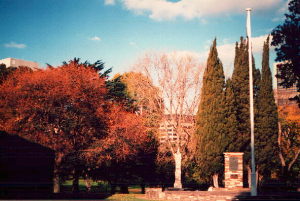 Flagstaff Gardens in Melbourne, Autumn (was the April 1998 wallpaper.
Flagstaff Gardens has along a chequered history, having been used to signal the arrival of ships, as a cemetery, and for astronomical observations.
Just the facts:
Contact:
Visit Victoria

Getting there: Take the city circle tram to see both Carlton Gardens and Flagstaff Gardens.
Take the number 8 tram from Swanston Street to see the Alexandra Gardens, King's Domain, Royal Botanic Gardens and Fawkner Park.