Benalla
'The Rose City on the Lake' - A Bushranger's Home Town
Home town of Ned Kelly, also home to Sir Edward 'Weary' Dunlop, Captain Hector Waller and Michael J. Savage. The historic Botanic Gardens lie beside Lake Bennalla. A double row of elm and place trees surround what is commonly described as the most picturesque cricket oval in the country.
source: visitvictoria.com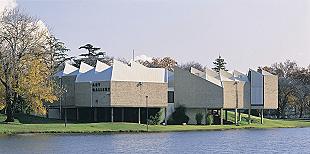 Just the facts:
Contact:
Benalla Rural City
Visit Victoria
Getting there: 195 kilometres north-east of Melbourne, two and a quarter hours north-east along the Hume Freeway or the Midland Highway.