---
---
Issue: Summer 2015-6
Spectre Black (Sept, 2015) book review
Danger in a Small Town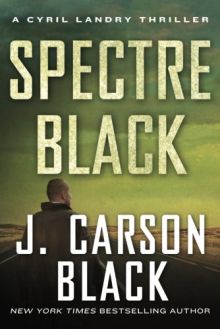 Homicide detective Jolie Burke has been in some difficult situations. When she senses that she is in danger from people she knows, she calls the one man she trusts implicity - Cyril Landry
If you have not met Jolie and Cyril before, you are in for a treat. Cyril is an unapologetic hard core protagonist in a world with only flawed heroes. Jolie is a cop who can handle herself, and weapons.
It's contemporary noir. Spectre Black has crime, it has mystery, it has high technology, and it has thrilling adventure. The Cyril/Jolie stories are about as far from 'cozy' as you can get.
Spectre Black can be read as a stand-alone novel, but why deprive yourself? Read the Cyril Landry & Jolie Burke series in order.
Read it, or you might find Cyril at your door.
For posts about Melbourne events, places, news, reviews, giveaways, see our Facebook Page: