---
---
A Reel Life film section
Issue: Spring 2022
The Four Rs - Reading and 'riting and 'rithmetic and Reel Life
Reading or watching reviews, what's worth your time?
The burning question on this commentator's mind is, do you want to read our reviews, or watch them?
While we cover movies and television shows and such, there is a whole world of other types of communication out there, but are they worth your time?
I have said, and others have agreed, that as reviewers we resent the time we spend watching a bad movie that we are seeing 'for free' more than we resent bad films that we pay to watch. It sounds counter-intuitive, but it is true.
When a PR person calls us out of our nice warm homes to watch a flick that is just bad, wrong, unacceptably offensive, or, well, a waste of 100 minutes of so of our limited lifespan, we do feel taken in.
(Funny story, not relevant, I went to a 8 a.m. press breakfast once for some technical company and we were fed tiny, mediocre danishes, a couple each, and a coffee. I told the PR chick (they are mostly ladies) "You won't get good reviews out of this." The product was so-so. The press were silent. None of us wrote it up. Coincidence? Or grumpy hungry people are harder judges?)
Back to your life span. The trouble with amateur theatrics like YouTube and TikTok and vlogs and blogs and all social media, is that people have delusions of adequacy. Delusions of being interesting.
I don't care if they have done their research or a working from a place of pure uninformed, unintelligent drivel. If a presenter is not engaging, I'm not engaged. Information is not, of itself, enough. It must be presented properly.
Yes, try. Yes, start. But have some humility, people. Recognise that practise makes better, but it has to be thoughtful, constantly watching others, listening and reading and watching around your subject.
Lily Singh is a genius. I'll go there. I'll say it. Lily started in YouTube and the aggravating thing about YouTube is how hard it is to watch her develop her skills in order of uploading.
Lily is a nicely-brown young Canadian lady with a talent for clever comedy. It is quick, it is observant, it is real, and no matter what one's background, there is something wonderfully universal about her family (she plays all the parts) and friends. Lily leveraged her huge YouTube following into invitations to audition for big movies and a late-night variety show.
Lily, by the way, not Singh as we would usually refer to a subject, because she is so personable and outgoing that she is akin to being this generation's Oprah (Winfrey). Just as Oprah became the woman generations of women wanted to have as a best friend (or saw as a best friend), Lily is the smart, funny chick who we want to hang out with.
She works hard. Her video on how to create vision boards demonstrates just how focussed and hard-working she is. She isn't a reviewer, and let's not call her an influencer. She is a talented writer, producer and performer who has something to say that is informed, well-presented and engaging.
Time spent with Lily Singh is not wasted.
Lily was not the original idea for this OpEd piece, but she is the yardstick (metrestick?) of hard work, talent and inspiration that we should hold ourselves up against. If we are not trying that hard, then we are not respecting the valuable heartbeats of our prospective audience.
Please, let us know how we are doing. Share your feedback on facebook, or leave a comment on our YouTube Channel. Send us your reviews, share your links, but remember, if you are out there in social media, we don't have to listen to you, we could be watching cats. And who is more entertaining than cats?
Post your thoughts about movies etc in our facebook groupFestivale's Reel Life?
October, 2022
---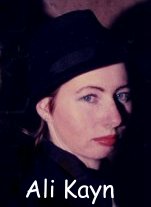 Ali Kayn is a freelance photojournalist and the founding editor of Festivale Online Magazine. Festivale was founded in October, 1996 to promote Melbourne and Victoria, provide mentorship to developing writers, an outlet for talented fans, and a test bed for software and hardware under review. She lives in Melbourne, Victoria with a garden full of birds.
Ali Kayn contributor page
For more about Ali Kayn click here
---
---
Featured articles from the web
24 Coolest Famous Movie Posters of All Time
Kris Moore wrote ... movie posters are just like any other print design. Where some do less than impress, others shine brightly like a homing beacon, calling designers to a higher standard. These are the kind of designs that will last for generations (in fact, some already have). And in twenty years, they'll probably still be hanging on our walls. So what makes the best movie posters so iconic? And how do you apply their positive traits to your own designs? The only way to find out is to study the greatest movie posters ever made.
Read the article, see the posters 24 Coolest Famous Movie Posters of All Time
About the writer: Kris Moore was a creative writer and avid comic book fan. He had his own brand, KisforKomics, which featured lively stories such as "Science Girl" and "Saturday Morning Snack Attack." Kris wrote for Company Folders for a number of years before his unexpected passing on April 20, 2017. (from companyfolders.com web site)
---
Film Releases this Season
This section is closed for renovation
Links to movie reviews, and first looks are in the Coming Attractions listings were available.
For the latest film reviews, check out our updates pages or browse through our film reviews index. We update the Reel Life Facebook page daily with trailers, news, and more. Or you can check out our Festivale Online Magazine Facebook page.
There's also Festivale on Twitter and This is Reel Life on Twitter and
---
Film Festivals this Season
Film Festivals are listed in the Coming Attractions pages
This section is closed for renovations
---
Giveaways
Watch here or our Facebook page for more giveaways as they are released.
Join in the draw this issue for prizes including:
There are no giveaways this issue.
---
For posts about Melbourne events, places, news, reviews, giveaways, see our Festivale Online Facebook Page: