---
---
Issue: May, 2016
Enjoy Su
Monsters and Good Thoughts
In Melbourne's central district buskers of all types abound. We have Ecuadorians playing the flute, faux bronze statues, the occasional digeridoo, and pavement artists.
Sitting on the footpath surrounded by samples of her work, a young woman sat painting.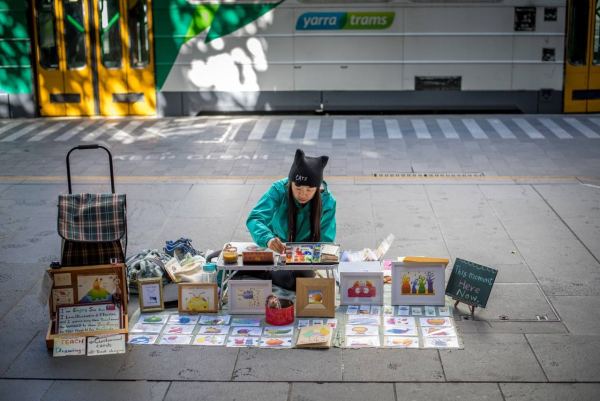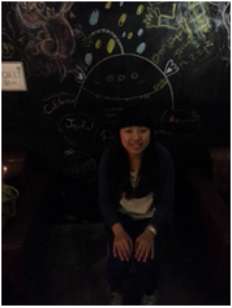 She says:
I'm Enjoy Su, an illustrator from Taiwan. I love traveling, drawing and singing. I create Enjoy's wonderland which is my little sweet home.
There are many little monsters living in there. All of them have very different personalities and also have a positive idea.
I'm now busking, traveling around Australia and I'm curious about everything around and always willing to try something new.
Enjoy's Wonderland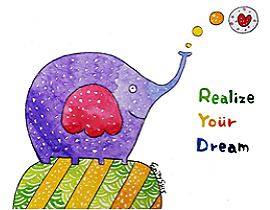 I love watercolor painting, that's the main material I use.
I also love drawing characters, I matched them with positive quotes, by doing so, I can share positive thinking and some inner power then I can show people my paintings and also share good thinking at same time.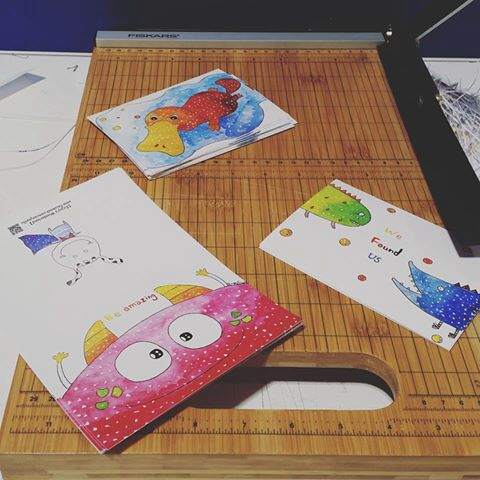 ---
I know one day I will become a butterfly, but I'm also enjoying being a caterpillar.
---

---
Time has a wonderful way of showing us what really matters.
Cherish your time, make your best of life.
---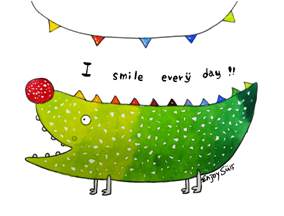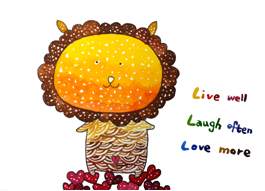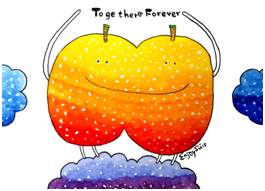 ---
I'm always wondering, how does it feel to ride on dolphin, and I can travel with dolphin to see the sea world and listen carefully of its breathing.
---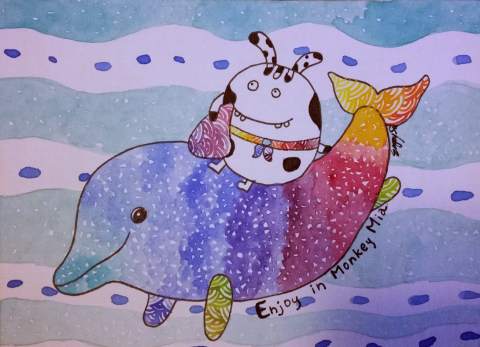 In Monkey Mia (WA)I saw beautiful beaches and blue wild sky, I can feel the wind gentle and soft, but the most beautiful thing is that I've been the one who chosen to feed the dolphin. How lucky was I? I deeply believe that dolphins always bring luck whenever I see you, that's why I love to draw you so much:)

Chalk Drawing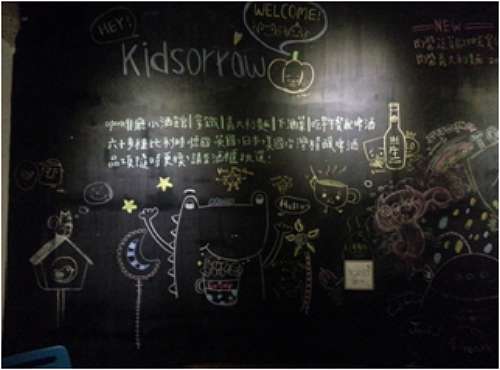 Black board selection drawing winner-Taichung, Taiwan 2014 April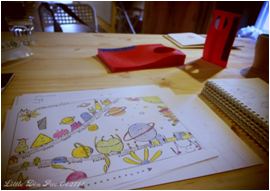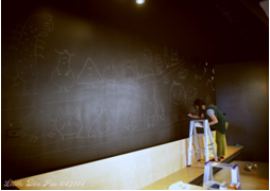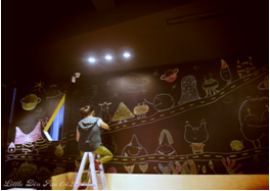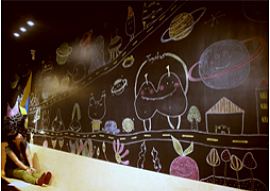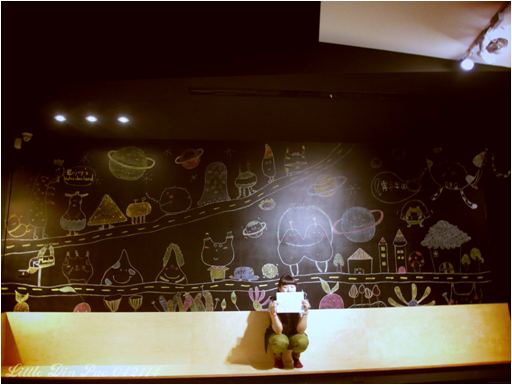 Melbourne city is such a beautiful place.
Lovely people lives in Melbourne,
I love this wonderful place because
here is full of love and laughter.
Mother with kid, and his name is Miles,
he keeps smiling, I couldn't help to laugh,
it's really warm and sweet.
Wonderful family from QLD, asked me once I visit there, they can host me, we can share cooking and teach drawing, I'm so glad and really thankful their kindness.
Family, friends, lovers, kids all of the people make my day.
day by days.
I'm so greatful that I met you, and thank you for appreciate my art works, I will keep it up and make
more FUN and JOY to you :))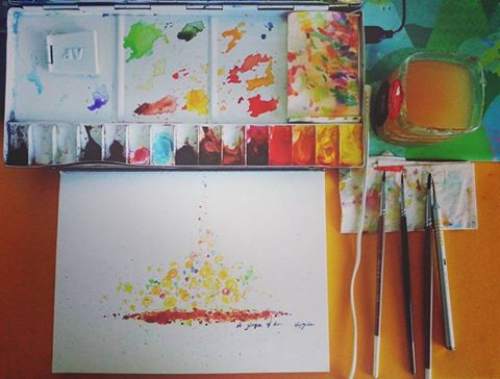 Enjoy Su (Pei Chia Su)
Fans page: Enjoy's wonderland
Instagram: Enjoyillustration
Web: www.facebook.com/enjoyillu
E-mail:ebj331@gmail.com
Mobile:0450-627693
For posts about Melbourne events, places, news, reviews, giveaways, see our Facebook Page: