---
---
Issue: Autumn, 2016
Melbourne's March Madness
March 2016 is the Month for Festivals and Events in Melbourne and Victoria

March into Melbourne for 31 days of fashion, flowers, food, fast cars and world-class festivities as the city plays host to multiple major events. The World's Most Liveable City is renowned for its year-round calendar of events, its sporting prowess, its love of food and its passion for fashion, and in the month of March the city reaches fever pitch. Here are some of the great ways you can enjoy Melbourne and Victoria.
Melbourne Food and Wine Festival
4 - 13 March
Now in its 24th year, the Melbourne Food & Wine Festival offers a smorgasbord of culinary events. From master classes and workshops with the pros, to food trails for the curious and the ever-popular World's Longest Lunch (which this year will be held on the 2016 Formula 1® Australian Grand Prix track), there is an experience for novices and gastronomists alike. The festival hub, at Southbank's Queensbridge Square, will take the shape of an Urban Dairy, where a selection of the world's finest cheese, yoghurt and ice-cream makers will produce their signature items. This is just one of many events that will form part of River Graze, with a plethora of culinary delights, free entertainment and regional flavours along the banks of the Yarra River.
www.melbournefoodandwine.com.au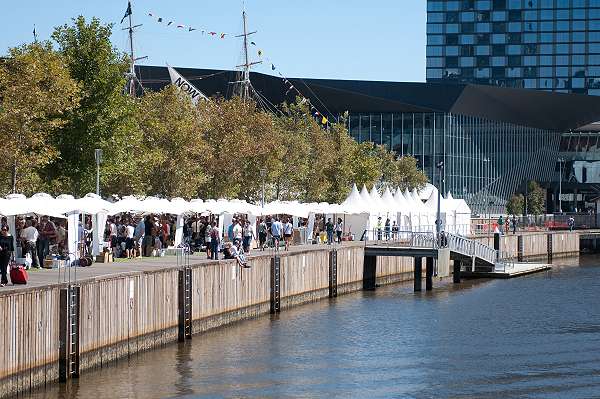 Virgin Australia Melbourne Fashion Festival
7 - 13 March
Australia's largest and longest running public fashion event, the Virgin Australia Melbourne Fashion Festival (VAMFF) is set to rock the socks off fashionistas all over town when it returns for its 20th incarnation. The festival will showcase more than 100 established and emerging designers within the grandeur of its new location -- the heritage-listed Royal Exhibition Building -- where, in another VAMFF first, three runway shows will be staged on one night. A true feast for the senses, the festival presents stylish, week-long entertainment including world-class runway shows, beauty workshops, industry seminars, forums and live entertainment. Upping the ante on its always-outstanding fashion offer, this year the festival presents a month-long Cultural Program of more than 70 free and ticketed activities and events (13 February -- 13 March) across Melbourne, regional Victoria and online. Highlights of the program include 200 Years of Australian Fashion at the National Gallery of Victoria (5 March -- 31 July 16) and Bendigo Art Gallery and Twentieth Century Fox present Marilyn Monroe (5 March -- 10 July).
Melbourne International Flower and Garden Show
16 - 20 March
The Melbourne International Flower and Garden Show is the biggest annual flower and garden show in the Southern Hemisphere and is set to return with an explosion of colour for its 20th year. Australia's top floral and landscape designers unite to create stunning floral displays in the world-heritage listed Royal Exhibition Building and Carlton Gardens and share their new and innovative garden ideas. An extensive array of garden and floral retail products will be available, including rare and unusual plants, alongside a selection of food and entertainment.
Jurassic World
19 March - 9 October
Prehistoric dinosaurs will be brought to life at Melbourne Museum for the world premiere of Jurassic World: The Exhibition. Based on Universal Pictures' blockbuster film, this immersive exhibition offers encounters with realistic, life-sized animatronic dinosaurs inspired by the film and created in close collaboration with renowned paleontologist Jack Horner. The exhibition is infused with interactive educational elements, drawn from the real-world science of dinosaur DNA including 'The Hammond Creation Lab'. Visitors can come face-to-face with a life-like Pachyrhinosaurus, be amazed by a towering Brachiosaurus and take a close-up look at the most vicious dinosaur of them all, the Tyrannosaurus Rex..
museumvictoria.com.au/melbournemuseum
Melbourne International Comedy Festival
23 March -- 17 April
The Melbourne International Comedy Festival celebrates its 30th anniversary in 2016 with a rip-roaring and diverse line up of international and Australian comedy, cabaret, street performances, theatre and visual arts. With a hilarious line-up of world class acts, visitors are invited to see for themselves why Melbourne has become one of the world's three biggest comedy festivals (with Edinburgh and Montreal). Artists set to tickle collective funny bones around the city include David O'Doherty, Arj Barker, Celia Pacquola, Hannah Gadsby, Judith Lucy, Tommy Little, Tripod, Ali McGregor, Charlie Pickering and Fiona O'Loughlin. To celebrate 30 years, the Melbourne Comedy Festival in conjunction with Arts Centre Melbourne, is presenting a major exhibition showcasing the life of the festival, from the 1987 launch with Peter Cook and Sir Les Patterson through to Deadly Funny -- the only dedicated Aboriginal and Torres Strait Islander comedy program.
http://www.comedyfestival.com.au/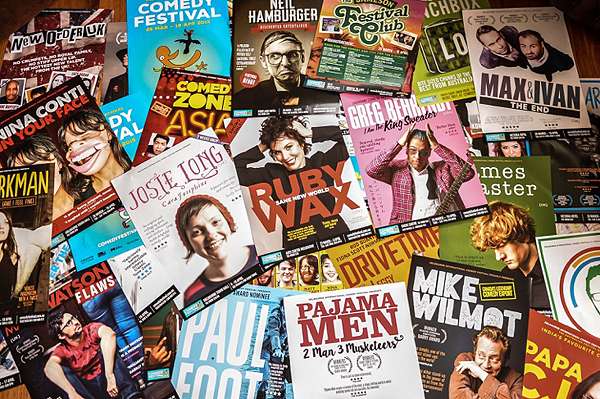 2016 Formula 1® Australian Grand Prix
17 -- 20 March
The Albert Park Lake circuit will celebrate 21 years of high-octane thrills in Melbourne when it plays host to the 2016 Formula 1® Australian Grand Prix. The fastest cars, hottest celebrities and latest technology from around the globe make Melbourne home for four days of breathtaking action, on and off the track. As well as watching the world's best drivers zoom around the circuit, the crowd can enjoy live music, stunt performances, street art and a dedicated kids' corner. Entry to General Admission areas is free for kids aged 12 and under, making for a good-value family day out. With St Kilda and the city both just minutes away, motorsports fans can keep the festivities going at any number of bars, eateries and live music venues.
Rip Curl Pro
24 March - 5 April
Australia's surfing capital, Torquay (located at the start of the Great Ocean Road), will again welcome the world's best surfers to its famous breaks at Bells Beach when the 55th Rip Curl Pro hits town. Surf's up for the World Surf League's top ranked surfers who carve up the waves and compete for the prized Bell -- one of the most sought after trophies in surfing. Along with the action in the water, there will be plenty happening on land for fans, visitors and surfers alike, between the famous Bells contest site, the local pubs and legendary parties around town.
Moomba
11 -- 14 March
The 2016 Moomba Parade will bring a flurry of colour and movement to St Kilda Rd with community designed floats, cultural performance groups, school participants and dance troupes joining the Moomba Monarchs in celebrating Moomba 2016 (Monday 14 March, 11am).
Friday night programming will expand in 2016, with the FReeZA Push Start Battle of the Bands Grand Final kicking off on the Main Stage from 5pm, followed by headliners Alpine at 8:30pm. Festival favourite the Birdman Rally will be back for 2016, with competitors plunging into the Yarra River for charity from 12pm on Sunday 13 March.
Moomba's Main Arena will play host to headline acts including iconic Melbourne bands Alpine, British India and Tim Rogers & The Bamboos, plus an array of incredible Australian music talent.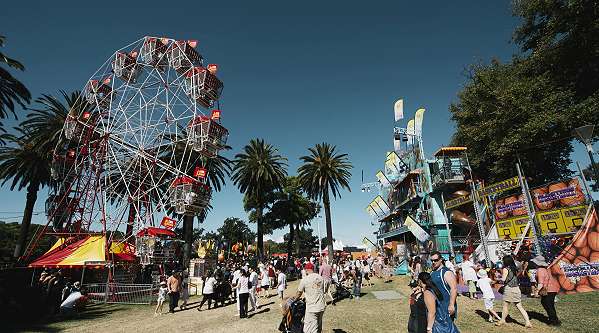 Other Melbourne events in March:
The Davis Cup (4 -- 6 March)
The Secret River at The Arts Centre (10 -- 19 March)
Vitesse at The Arts Centre ( 10 -- 21 March)
Brunswick Music Festival (15 -- 20 March)
Whistler's Mother at the NGV (26 March -- 19 June)
The Godfather at The Arts Centre (31 March -- 1 April)
Melbourne Queer Film Festival (31 March -- 11 April)
Warhol / Ai Weiwei at the NGV (until 24 April)
Elsewhere in Victoria
Bendigo Art Gallery and Twentieth Century Fox present Marilyn Monroe
Records are set to be broken when Bendigo hosts the world-first exhibition that celebrates the life of one of the world's most loved film stars. Bendigo Art Gallery and Twentieth Century Fox present Marilyn Monroe (5 March -- 10 July) brings together authentic artefacts, clothing and other objects belonging to, or worn by, the screen siren. Visitors will see more than 20 original film costumes, numerous dresses and accessories from Marilyn's personal wardrobe, glamorous studio portraits, wardrobe test photographs and much more. Curated by Bendigo Art Gallery, the pieces have been drawn from private collections around the world and have never been seen before in Australia. To complement the exhibition, Bendigo Art Gallery has secured Seward Johnson's iconic eight-metre high sculpture of Marilyn Monroe, Forever Marilyn, which will be located in the Bendigo Botanic Garden precinct (February -- July 2016).
Regional Victoria events in March:
The Murchison Tomato Festa (6 March)
Swan Hill Region Food and Wine Festival (11 -- 13 March)
Motor City Music Festival (11 -- 13 March)
Rosebud Kite Festival (12 -- 13 March)
Tastes of Rutherglen (12 -- 13 March)
Wooden Boat Festival of Geelong (12 -- 14 March)
Bacchus Marsh Harvest Festival (13 March)
Sale Music Festival (13 March)
Jailhouse Rock Festival (16 -- 20 March)
---
Courtesy Tourism Victoria
---
For posts about Melbourne events, places, news, reviews, giveaways, see our Facebook Page: