Sliding Doors
Like an episode of the Twilight Zone, this film looks at two diverging paths that begin with an act of betrayal. Beautifully crafted, and well paced this film is even better than promised and well worth a look on many levels. It uses the classic science fiction premise of 'what if' and then, according to the rules, remains true to its own reality.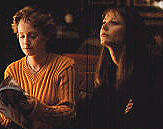 Zara Turner and Gwyneth Paltrow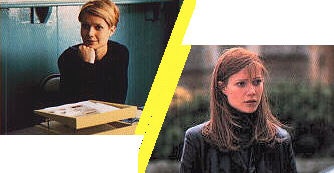 Changes in hairstyle is just one of the differences on either side of the sliding doors.
Many people forget that sf speculates about the things that shape our lives and make us human. Sliding Doors reminds us that we do not walk a clear and concrete path, but rather swim the tides of an infinite number of possibilities, and that the person we are depends upon the choices we make.