Shortly after the opening credits, we witness a group of citizens on their way to a wedding. Unexpectedly, one of them is shot dead by an unseen sniper. The press are there in no time, working from a distance - taking photographs and pointing cameras. Led by Michael Henderson (Dillane), these brave reporters scour the streets of Sarajevo, searching for stories that will not only fare well in ratings but also bring home a powerful message that something needs to be done.

They soon discover that the western world is concerned with other matters, illustrated when their report comes in second place to Fergie's divorce. And when UN troops arrive in the war-torn city, one soldier offers little inspiration by pointing out that "Sarajevo is only the 14th most dangerous place on Earth."

Welcome to Sarajevo will no doubt find an audience of content critics and audiences alike, who will no doubt dub the film as a powerful, horrifically realistic documentary. I grudgingly agree to some extent with that statement - the film is powerful and realistic - but only as a documentary. When director Michael Winterbottom attempts to incorporate an emotional core to the story - subsequently distracting us from his Big Political Message - most of the strength he builds in the film's opening half hour is lost.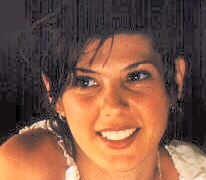 I cannot understand how on Earth Winterbottom could let the plot decline so severely - maybe this is due to the film's writing (based on the novel Natasha's Story), but even then, Welcome to Sarajevo could have been anyone's story and still have worked well. The maverick American journalist Flynn (Harrelson) would have made a great central character; whilst cameraman Gregg (James Nesbitt) and native driver Risto (Goran Visnjic) are at times very intriguing to watch. This is not to say that the main character in the film, Henderson, is not wonderfully portrayed - he is - but his tale is not conceived enough to have a lasting impact.
The emotional core of the story is centered on Henderson becoming personally attached to a young orphan, and whilst this is potentially riveting stuff, the benefits of a well-written screenplay simply are not here. Frank Cottrell Boyce (and the novel's author, Michael Nicholson) has written a complex, beaming documentary but a crumbling, apathetic drama. Welcome to Sarajevo tries too hard to be a contemporary film - Winterbottom has made sure that it has clear-cut film "necessities," with a definite focal story and obvious supporting roles. Ironically, a documentary type creation would have been much more successful for this kind of subject matter. There was no need for a focal story when there were countless civilian lives to explore, and no need to define a main role when every journalist character had a fascinating story to tell.
For a film that pitches at the right note but executes way off mark, we can perhaps respect the fact that Welcome to Sarajevo may have been victim to mainstream cliches had it fallen on lesser hands. But Stephan Dillane is just too talented for this type of work; ditto for Woody Harrelson and Michael Winterbottom. All may have their heart in the right place, but Welcome to Sarajevo is a film that pitches but not hits, thus drastically reducing the impact of it's Big Political Message.