A Reel Life film section
Issue: Winter 2005
Starflight One(1983) movie review
In the wake of the Airport movies comes the biggest, silliest disaster of them all. A 'hypersonic' flight from the U.S. to Australia takes evasive action against a private rocket and, out of control, ends up in orbit.
Captain Cody Briggs (Lee Majors) is the man in the pilot seat when the disaster occurs. His plane is full of guests and the press along with his love interest Erica Hansen (Lauren Hutton) and her daughter.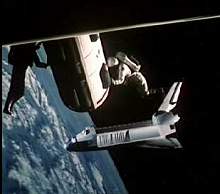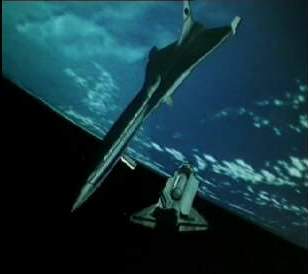 Down on Earth the airline and NASA are working to find a way to bring the crew and passengers back safely. Engineer Josh Gilliam (Hal Linden) had voiced concerns before the flight and now he is spearheading the efforts.
What happens next is some of the worst special effects and physical performances ever seen. The actors mime floating in space, but their hair remains resolutely down. As the rescuers try plan after plan and the space shuttle crew achieve previously unheardof turnarounds, the subplots play out some very tired clichés.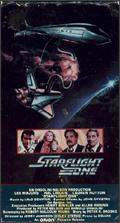 The Airport franchise of movies had finished by the time this film was made, if not it might have killed it dead.
I have to admit this film fascinates me, I've watched it several times, I think I keep expecting it to get better, it never does.
by Ali Kayn
Australian release 1983
For credits and official site details, see below
Search Festivale for more work by the film-makers below.

See also:

for movie, TV show, or person

Film commentary and upcoming movie release dates at reel-life.info

Just the facts:

Title: Starflight One(1983)
Written by: Robert M. Young (screenplay), Peter R. Brooke (story)
Directed by: Jerry Jameson
running time:

---

The Players:

---

Official website:
IMDb entry

---

For session times of current films, use the cinema listings on the Movie links page. For scheduled release dates, see the coming attractions section.

For more information about this movie, check out the internet movie database.
For the latest additions to Festivale, check out the change history section.