---
---
A Reel Life film section
Issue: Winter 2016
Chasing Asylum (2016) movie review
Caging Humans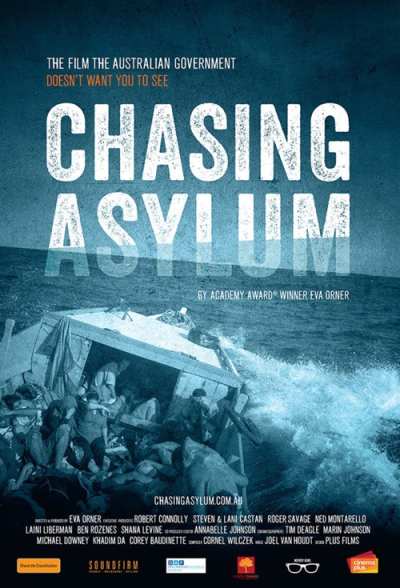 Documentary. Chasing Asylum tells the story of Australia's cruel, inhumane treatment of asylum seekers and refugees, examining the human, political, financial and moral impact of current and previous policy
I have a friend who makes documentaries; brilliant documentaries into which she pours her heart and soul. She works as a GP part-time to bankroll the privilege of such film making, which she describes as her 'real job'. Documentaries simply don't make great cinema business. Prioritising information and education over entertainment is simply unsexy.
Chasing Asylum-a 90-minute coal face analysis of Australia's 15-year old offshore detention policy-is classic of the documentary genre. At times it feels like an extended Four Corners' special report, and much of the cruelty and suffering it shows can be hard to watch.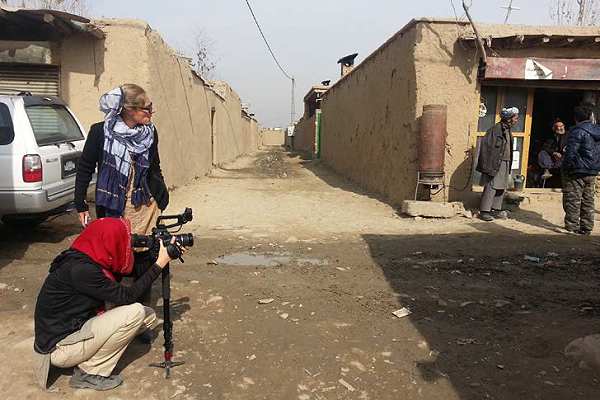 Despite its hardline documentary structure, Chasing Asylum is a brilliant piece of cinema, for three key reasons. Firstly, it tackles a topic that may well define Australia's global citizen identity over the next century. Secondly, it addresses this topic at a uniquely 'in-the-camps' human level, rather than the more conventional armchair analysis via bureaucrats, commentators and activists. Thirdly, its production is breathtakingly brave, given the film's many prison camp and war zone settings, and the claustrophobic Australian legal climate (not least the Australian Border Force Act introduced during the film's production) that threaten Chasing Asylum's makers and interviewees.
The most engaging aspect of Chasing Asylum is its refreshing personal perspectives through which it weaves the story of Australia's offshore asylum seeker detention policy. The movie clearly notes from the outset that offshore detention and the positioning of asylum seekers as 'illegals' has been a bare-faced political strategy initiated by John Howard in 2001, and uniformly propagated by all Australian federal governments since then. This is where the movie leaves politics and political posturing-from here it moves swiftly into the camps of Manus Island and Nauru, and the asylum seeker ghettos of Indonesia, then focuses on the human tragedy Australia has created for 10,000 people trapped in these three locations.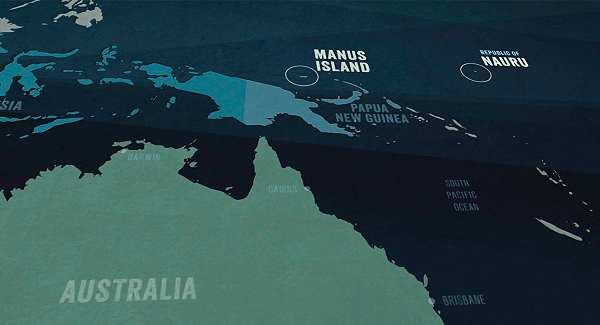 Chasing Asylum weaves shaky footage shot illegally on both Manus and Nauru, and interviews not only with asylum seekers, but all those involved in the 'business' of off-shore detention. These include detention centre support workers, a detention centre nurse, the Iranian and Afghani families of dead or missing asylums seekers, a Nauru detention Centre Director and a Manus Island safety and security officer.
In this regard, Chasing Asylum is almost an anthropological field study of the impacts of offshore detention. It forensically exposes the extensive human tragedy-not just for the asylum seekers, but for everyone involved in the off-shore detention process. A 19-year-old Australian girl tells of volunteering from Australia to be a support worker in idyllic tropical Nauru, only to arrive at the camp to be issued on her first day with a Hoffman Knife-a knife to cut down those attempting suicide by hanging. The young girl, who could be anyone's daughter or sister, squirms as she explains the knife's use, how she used it herself in her first week on Nauru, then bursts into tears.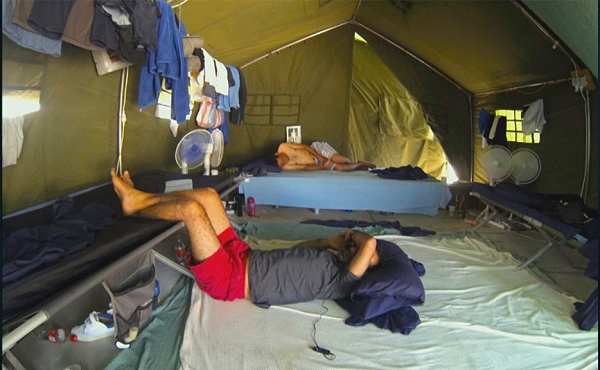 Chasing Asylum does provide the viewer with the facts and figures one would expect of such a documentary-each detainee costs Australian taxpayers $500,000 per annum; off-shore detention is in clear breach of the 1951 UN Refugee Convention; Australia has some the harshest asylum seeker policies in the world today, and so on.
It is sad to say that after 15 years of offshore detention, Australians are largely numb to these facts-in a climate where the cruelty of turning back boats has become politically normalised, such facts are like water off a duck's back. Where Chasing Asylum makes its greatest impact is the uniform horror in the eyes of each and every one of its interviewees-in witnessing offshore detention, the detainees, guards, nurses, and security officers have seen human cruelty and desperation no-one should ever see. It is precisely why successive Australian governments have attempted to shut down such first-hand reports of the human cost of offshore detention and is precisely why Chasing Asylum is such an important documentary to see. Here's hoping the Australian government-whichever party ultimately forms government--doesn't strangle such a vital information stream out of existence.
Links to official sites below
For posts about Melbourne events, places, news, reviews, giveaways, see our Facebook Page: