A Reel Life film section
Issue: Summer, 2016
Fantastic Beasts and Where to Find Them (2016) movie review
Not So Fantastic
There are witches and wizards among us. They lead separate, magical lives with everyday tasks done by spells, and with strange creatures large and small. Their existence is hidden to escape war with non-magical folk.
This is the premise of many, many stories, including those of the ubiquitous J. K. Rowling (HARRY POTTER AND THE PHILOSOPHER'S STONE, etc).
Rowling is not the best of the writers in this genre, and she did not invent the notion of wizarding schools, but she hit the right combination of timing and publicity and her world has become a phenomenon.
With FANTASTIC BEASTS she has a new series within the same world, this time following the adventures of a misfit adult Newt Scamander who studies fantastic creatures and advocates for them.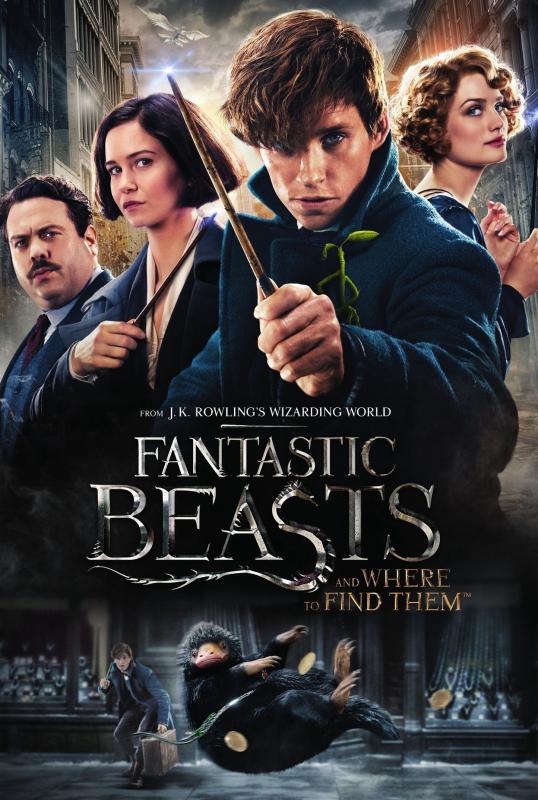 This episode takes place in New York, seventy years before HARRY POTTER, setting up an American version of the magical bureaucracy and a new villain, Grimwald.
Whatever enjoyment there is in watching this film is overwhelmed by long, long CGI sequences with the fantastic beasts. They don't support the story, but rather replace 'sense of wonder' with 'what next?'.
Despite the money and the expertise, this film is less of a fantastic tale and more of a technical tour de force.
Mundane.
Share

by Ali Kayn
Australian release 17 Nov 2016
For credits and official site details, see below
Search Festivale for more work by the film-makers below.

See also: Harry Potter and the Sorcerer's Stone (Philosopher's Stone)

for movie, TV show, or person

Film commentary and upcoming movie release dates at reel-life.info

Just the facts:

Title: Fantastic Beasts and Where to Find Them (2016)
Written by: J. K. Rowling (scr, novel)
Directed by: David Yates
Running time: 111 mins
Rating: M (Australia) PG-13 (USA)

---

The Players: Eddie Redmayne, Dan Fogler, Colin Farrell, Katherine Waterston, Ezra Miller, Alison Sudol

---

Official website: Warner Bros
IMDb entry

---

For session times of current films, use the cinema listings on the Movie links page. For scheduled release dates, see the coming attractions section.

For more information about this movie, check out the internet movie database.
For the latest additions to Festivale, check out the change history section.