---
---
A Reel Life film section
Issue: Summer 2015-6
Whiskey Tango Foxtrot (2016) movie review
Life in the Sandbox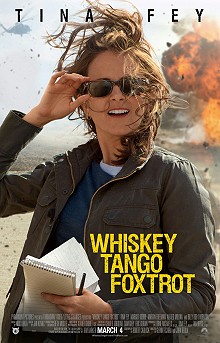 Whiskey Tango Foxtrot is based on the book The Taliban Shuffle: Strange Days In Afghanistan And Pakistan by journalist Kim Barker.
Kim Barker (Tina Fey) is a desk-bound journalist "writing copy for dumb beautiful people". When her boss asks a small group of single, childless people for a volunteer to be a television war correspondent in Afghanistan, she decides to go.
Kim is so new that she takes a bright orange backpack with her on her three-month assignment. However in a war zone where she has her own bodyguard and life is tenuous, she shows courage and determination and wins the respect and friendship of people around her.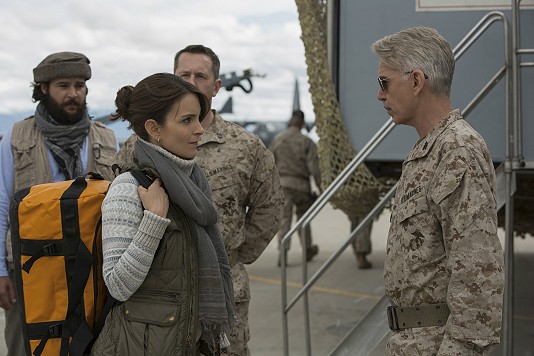 We see wars on our televisions and computer monitors, and like all things dramatic, the audience soon turns to newer sensations. While Kim and other journalists risk their lives, and their limbs, to get the stories, viewers change the channels unless something 'hot' is featured.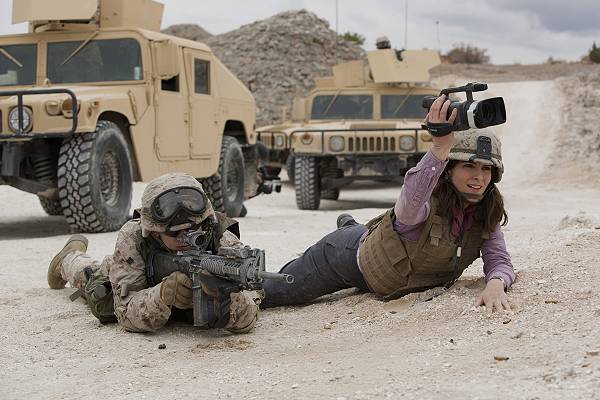 Whiskey Tango Foxtrot are Radio Call Signs (aka The NATO Phonetic Alphabet), words used instead of letters over the radio (or telephone) to prevent confusion. So, WTF?
Exactly. Kim, and veteran correspondents Tanya (Margot Robbie) and Iain (Martin Freeman), live hard in a world of military jargon, wartime dangers, desperate sex, alcohol and drugs. A general (Billy Bob Thornton) warns Kim that she is a 4-10-4. In the U.S. she is a 4, in a war zone, she is a 10, and when she goes back to the U.S. she will be a 4 again. Everything is different, and yet is becomes the norm.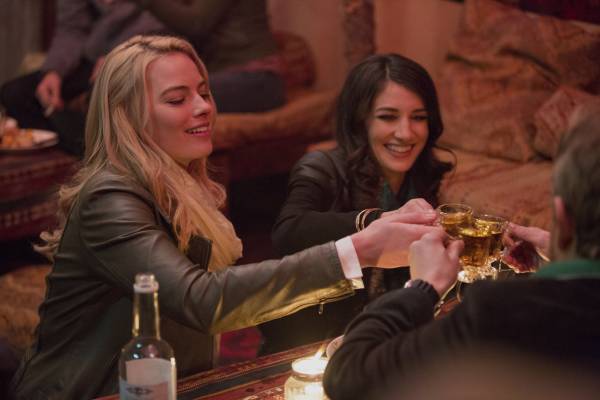 The film-makers do good work portraying brutality without horror, debauchery without excessive detail, and we adjust to the norms of life and can follow the experiences and conundrums that the characters face.
Whiskey Tango Foxtrot has humour and humanity. It compares well to 1983's Under Fire (Ed Harris, Gene Hackman, Joanna Cassidy), another story of journalists in the zone.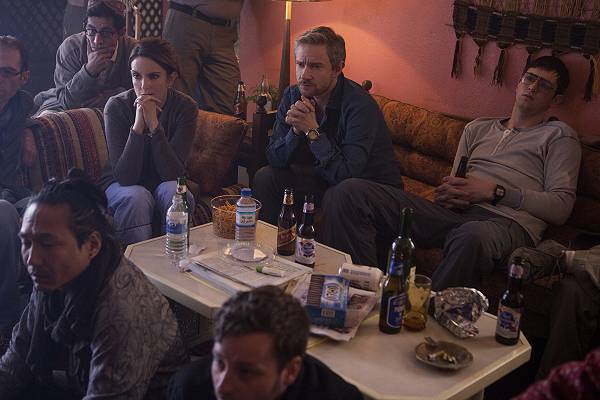 This film will 'embed' you in Kim Barker's life and career changing years in Afghanistan, and perhaps remind us that there is a human reality and a human cost behind the 60 seconds bytes on the news.
Featurette: Behind the Scenes
Go behind the scenes with the latest WHISKEY TANGO FOXTROT featurette which talks all things women with Tina Fey and Margot Robbie. Sometimes blowing everything up has its benefits, you discover BFFs and take over the town together!
Trailer
Twitter: @ParamountAU
Instagram: @ParamountAU
#WTFMOVIE
Facebook: facebook.com/ParamountPicturesAU

by Ali Kayn
Australian release now May 12, 2016 (USA March 4, 2016)
For credits and official site details, see below
Search Festivale for more work by the film-makers below.
See also:
See another trailer

for movie, TV show, or person

Film commentary and upcoming movie release dates at reel-life.info

Just the facts:

Title: Whiskey Tango Foxtrot (2016)
Written by: Robert Carlock (adaptation). Kim Barker (memoir)
Directed by: Glenn Ficarra, John Requa
Running time: mins
Rating:

---

The Players: Tina Fey, Margot Robbie, Billy Bob Thornton and Martin Freeman

---

Official website: www.whiskeytangofoxtrotthemovie.com/
IMDb entry

---

For session times of current films, use the cinema listings on the Movie links page. For scheduled release dates, see the coming attractions section.

For more information about this movie, check out the internet movie database.
For the latest additions to Festivale, check out the change history section.
For posts about Melbourne events, places, news, reviews, giveaways, see our Facebook Page: