---
---
A Reel Life film section
Issue: Autumn 2016
X-Men Apocalypse (2016) movie review
New Beginnings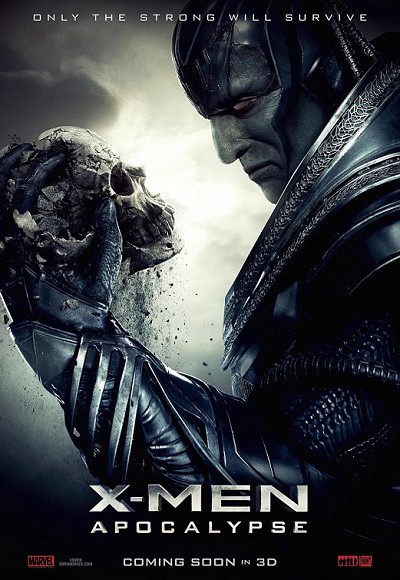 Since the dawn of civilization, he was worshipped as a god. Apocalypse, the first and most powerful mutant from Marvel's X-Men universe, amassed the powers of many other mutants, becoming immortal and invincible. Upon awakening after thousands of years, he is disillusioned with the world as he finds it and recruits a team of powerful mutants, including a disheartened Magneto (Michael Fassbender), to cleanse humankind and create a new world order, over which he will reign.
As the fate of the Earth hangs in the balance, Raven (Jennifer Lawrence) with the help of Professor X (James McAvoy) must lead a team of young X-Men to stop their greatest nemesis and save humankind from complete destruction.
We've had Superman versus Batman, the Iron Man Avengers versus the Captain America Avengers, and now we have an X-Men prequel pitting Apocalypse and his upgraded mutants against Professor X's family of mutants.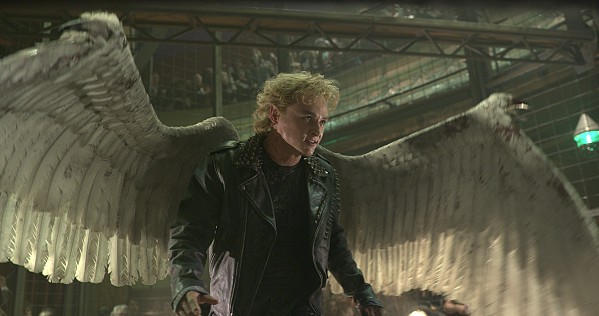 I know the Marvel X-Men universe only from the movies, so I wasn't concerned about whether this was a bona fide prequel, or a reboot, I was just interested in the story.
X-Men: Apocalypse does have a story. There is a plot, characterisation, satisfying foreshadowing, and fight scenes that seemed to be justified, not just a chance to throw in loud special effects.
Which makes what I'm about to say next so difficult. While there was nothing really new and exciting in the story lines, this film did have me wanting to know more. But watching the film was painful. Literally.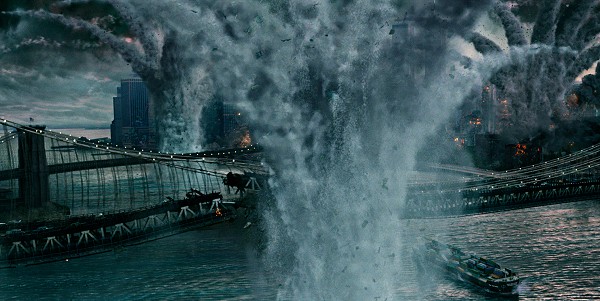 The opening scene is Egypt in the time of the pyramids. There's an amazing 'crane' shot that is spoilt by moments when it seems out of focus. As we watch the action characters standing relatively still are fine and in focus, but the kneeling crowd are hard to watch. It's as if the image is stuttering and the movements are hard to follow.
I have loved 3D since I saw Battle Beyond the Stars. It was a seriously B film, but the entire field was in focus, crisp and clear and relaxing. In X-men: Apocalypse the film-makers have decided to emulate the (to my mind) inferior depth of field of 2D films. Instead of giving us the illusion of the real world where we can see close, near, middle and far, in focus, they played with in-focus and out-of-focus.
We have near objects out of focus and the background out of focus, and whatever was in the middle artifically floating in between. They even tried a bit of pull-focus, where first one character is in focus, then another. I don't know whose idea this was, but it's not a bright one. 3D should be a window to an alternative reality, whether it's a drama, a comedy, a musical or a super-people SFX action flick. What we got was a lot of kind-of flat actors with bits of them out of focus or otherwise disconcerting.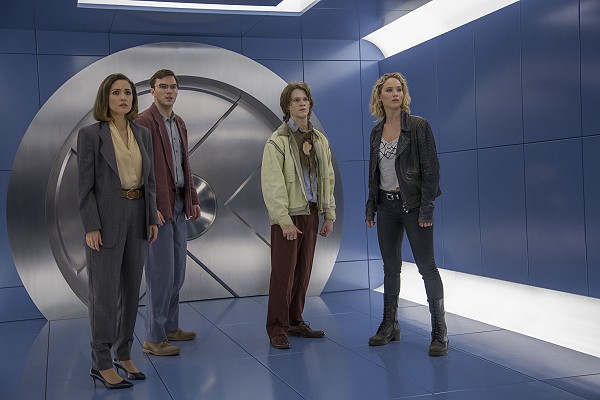 So, what did I do? I tried looking down and just listening, but this is a very visual film. I thought about leaving, but I wanted to find out what happened, so I sat there with my eyes getting increasingly sore from the eyestrain. The human brain is a curious thing, it tries to make sense of the world, so if squares are not quite square, or circles not quite round, or objects not in focus, our eyes struggle to correct the image.
X-Men: Apocalypse is something I would like to see again, in 2D.
by Ali Kayn
Australian release 19 May 2016
For credits and official site details, see below
Search Festivale for more work by the film-makers below.
See also:

for movie, TV show, or person

Just the facts:

Title: X-Men Apocalypse (2016)
Written by: Simon Kinberg (scr), Bryan Singer & Simon Kinberg & Michael Dougherty & Dan Harris (story)
Directed by: Bryan Singer
Running time: 144 mins
Rating:

---

The Players: James McAvoy, Jennifer Lawrence,Ally Sheedy,

---

Official website: https://www.facebook.com/xmenmovies
IMDb entry

---

For session times of current films, use the cinema listings on the Movie links page. For scheduled release dates, see the coming attractions section.

For more information about this movie, check out the internet movie database (IMDb).
For the latest additions to Festivale, check out the change history section.
For posts about Melbourne events, places, news, reviews, giveaways, see our Facebook Page: