A Reel Life film section
Issue: Winter 2018
Red Joan (2018) movie review
Conscience or Conspiracy?
The fictional story of Joan Stanley, who was exposed as the K.G.B.'s longest-serving British spy, inspired by the real life case of civil servant Melita Norwood (1912-2005). Joan is recruited while studying physics in Cambridge.
At first resistant, she was determined to stop another Hiroshima/Nagasaki by providing the Russians with atomic bomb information and creating a climate of mutually assured destruction.
"I was a shadow in a man's world. Invisible...but in the end, powerful."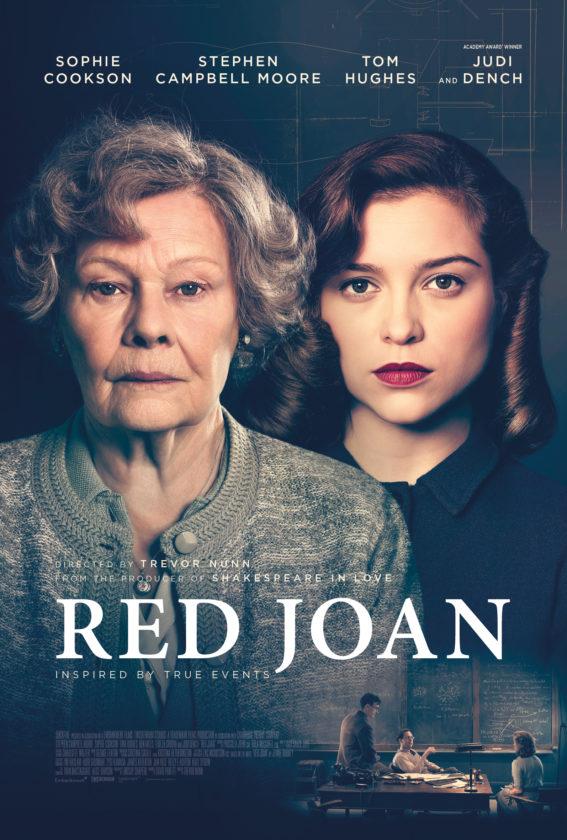 Told in flashback format, the elderly Joan (Judi Dench) is implicated in providing information to the Russians. When she began England was coming out of the second world war (WWII) in which Russia had been an ally. RED JOAN has two heroines -- Joan as an 80-something woman, aged, and adamant that she had never betrayed her country. Ultimately Joan is a humanist more than a nationalist.
I was fighting for the living, I loved my country!
The second Joan (Sophie Cookson) is a young student, innocent and idealistic, a physicist hired as a typist, vulnerable to seduction.
This elegant film is a pleasure to watch, well-crafted, interesting and directed without judgement.
Highly recommended.
2010-10-27 Available on Prime Video (Amazon), DVDs and BluRay