Parks Victoria
From their site:
Parks Victoria is the custodian of a diverse estate of significant parks in Victoria and of the recreational management of Port Phillip Bay, Western Port and the Yarra and Maribyrnong rivers.
Parks and reserves managed by Parks Victoria cover 16 per cent of the State, and contain ... heritage places and objects.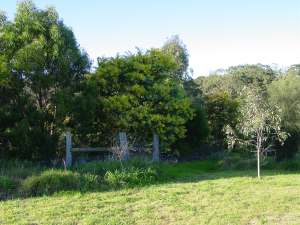 Parks Victoria administers:
39 national parks
13 marine national parks
11 marine sanctuaries
3 wilderness parks
30 state parks
37 metropolitan parks
53 other parks (including regional and reservoir parks)
2,785 natural features reserves and conservation reserves
8,400 Aboriginal Affairs Victoria registered indigenous cultural heritage sites/places
2,500 (non-indigenous) historic places.

Just the facts:
Contact:

Parks Victoria website
Ph: 13 1963
Visit Victoria
Getting there:
See the entries for the individual parks.