Saint Kilda
Suburb by the Bay
Saint Kilda, and old established suburb of Melbourne, home to the fictional jazz-age heroine Phyrne Fisher, and possibly the continental cake capital of Melbourne.
On the weekends people flock to Saint Kilda to eat at the cafes or shop at the waterfront market.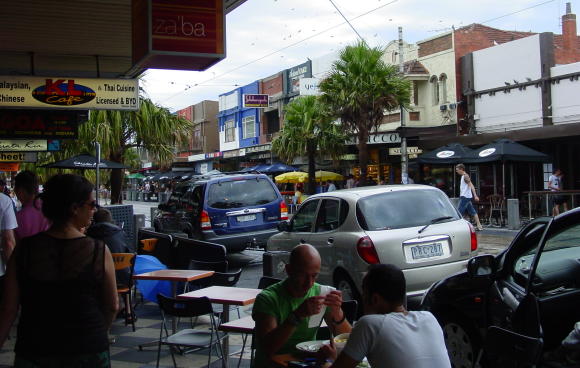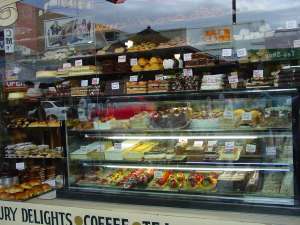 Above: Acland Street, St Kilda on a Sunday afternoon
Right:
Reflections of Acland Street in a cake display case, St Kilda, Melbourne, photograph (c) Ali Kayn 2005
Just the facts:
Visit Victoria
Getting there: Saint Kilda tram from Swanston Street, Melbourne.