Winter, 2014
Visiting Melbourne's Immigration Museum
by Ali Kayn
The Immigration Museum on Flinders Street, Melbourne is part of Museum Victoria. It is located in the old Customs House, situated down near where the old ship turning basin used to lie, opposite Enterprize Park.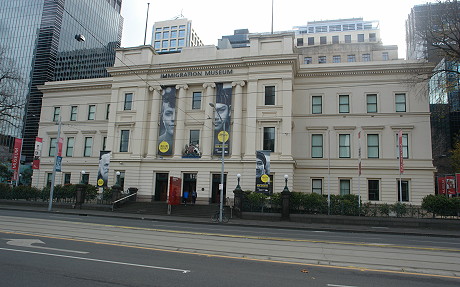 Melbourne's, Immigration Museum, Photograph (c) Ali Kayn July 2014.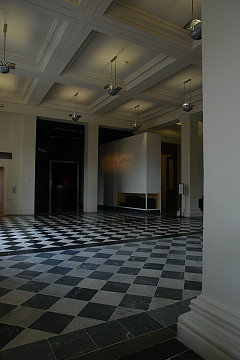 The old Customs House is a nineteenth-century building typical of its time. It is large and white, featuring pillars and steps and imposing doors. It was meant to be impressive and serious to reflect the important work conducted in it - the recording of all goods entering or leaving Victoria, and the control of immigration.
Inside the stairs that climb between the three levels of the museum are broad and stone, meant to last. The ceilings soar above visitors and workers alike, advertising the wealth of Victoria as well as cooling the rooms.
Today Customs House is a museum, according to Museum Victoria, "Its guiding principle is that there is an immigration experience in the life or family history of all non-Indigenous Australians". Using static and interactive displays, images and text, the museum seeks to inform visitors about the experiences, and the differences, in the waves of immigration to Victoria.
Victoria has seen settlers wanting to clear and farm the land, then speculators rushing to the gold fields of Ballarat and Bendigo, then Europeans fleeing post-war conditions for a new life, and towards the late twentieth century, with the relaxation of the controversial White Australia Policy, Asian refugees, again fleeing war and post-war countries.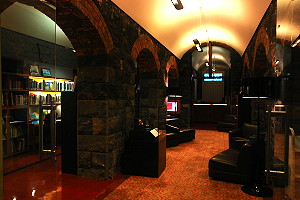 The ground floor features the usual shop together with a "Discovery Centre" with books and computer stations. The upper two floors, up the stairs, or accessed by a discreet lift in the corner, contain the displays.
The museum offers insights into the migrant experience, and of the day-to-day life of bygone Australia. It also demonstrates the values of earlier generations, the heavy leaning towards keeping Australia part of the British Empire, or at least European. The large ship display show the different accommodations that immigrants endured on the long voyage to Australia.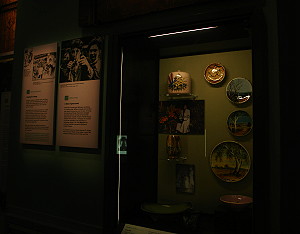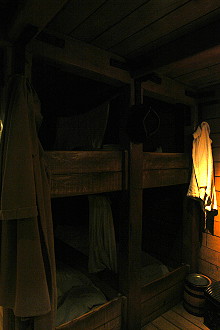 A visit to the Immigration Museum is a chance to experience a fine old building of the government type, and a modern museum looking at the people who came to make Victoria and Australia their home.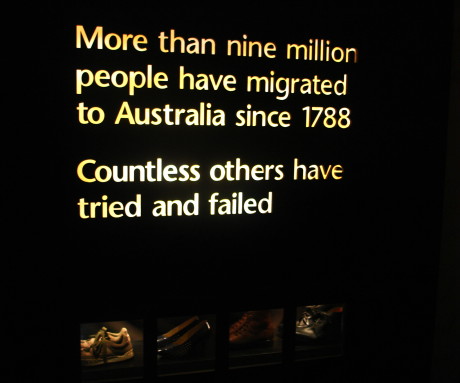 For more information, see our guidebook entry, or the Museum web site.
Visited July, 2014.
Ali Kayn