Alexandra Gardens
Gardens on Melbourne's Yarra River
The Alexandra Gardens lie across the river from the Melbourne central business district making a verdant break between the Yarra River and Alexandra Avenue.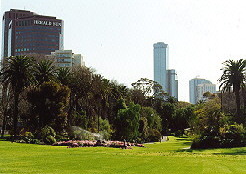 They are a popular and busy location during Melbourne's Moomba festival, being a good vantage point for watching the water sports. During Moomba a fairground attracts thousands of families to enjoy the rides, carnival food and busy atmosphere.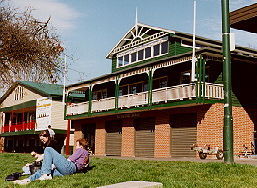 Along the river close by the Princes Bridge are the elegant old 'boat sheds', used by the rowing clubs. From here sculling teams practice regularly despite the often chilly conditions.
To get there by public transport:
Southbound tram except 1 or 2 to stop 18
For a panorama which includes Alexandra gardens, click here.