The Johnston Collection
East Melbourne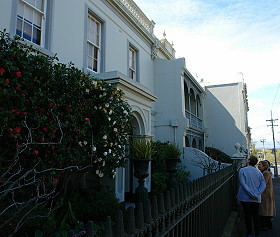 One of the gems of Melbourne's cultural heritage is a house museum nestled into three historic houses in East Melbourne. The Johnston Collection has a series of house-wide displays throughout the year, each with a specific theme, and each featuring articles from the collection and from the collections of other organisations throughout Melbourne and Victoria.
Access to the collection is by appointment only, and only by being picked up from the lobby of the Hilton on the Park.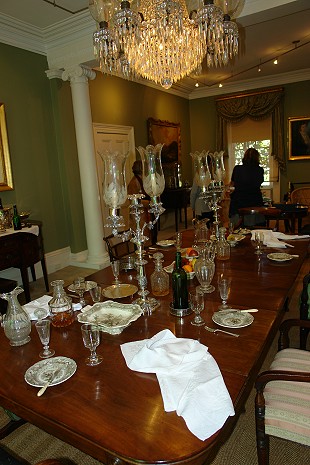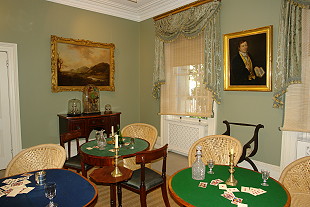 British homes in India combined the latest in English fashions with concessions to the heat, to create a particular style of colonial living.
Arriving at the Johnston Collection premises, guests are treated to tea or coffee and introduced to the volunteer guides. Small groups of people are taken on guided tours of the current display, receiving information about the displays and the permanent collection.
The collection (and displays) are housed in historic buildings which are on multiple levels with narrow staircases. Guests need to be prepared to walk and stand for the tour.
When we visited, the exhibition was "An Englishman Abroad: At Home in British India", displayed in Fairhall House. Fairhall House was built in 1860 and enlarged to it's current size in 1873. It was the home of W. R. Johnston, a local dealer who sourced furrniture, furnishings and other objects from countries including India.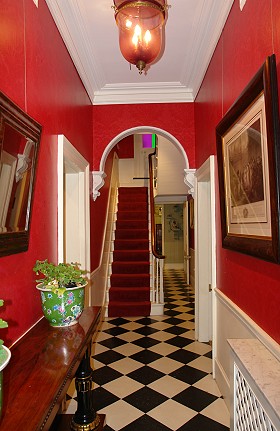 Guest curator Dr James Broadbent, recreated British-style interiors found in India around the 1830s in the time of the British Raj.
After Indian independence in 1947, Mr Johnston travelled to India buying up items that the departing British left behind them, including throne chairs from Government House, Calcutta.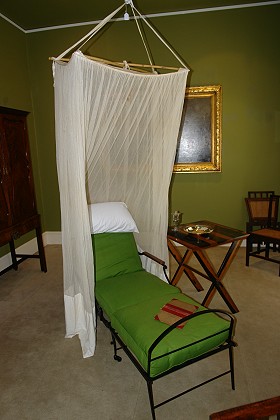 Visits and lectures take about 1.5 hours.
In Novemember the museum features the annual Christmas exhbition and tour.
The Johnston Collection includes a retail shop, a small lecture space and a reference library. Contact them for information about tours, lectures and workshops.
Just the facts:
Contact:

Opening hours, tours and contact details on Johnston Collection web site (email: info@johnstoncollection.org).
Visit Victoria
Getting there:
East Melbourne
Train to Jolimont Station, or 48 or 75 Tram to Hilton on the Park for pickup by the courtesy bus.
See also:
Melbourne Historic Sites
Melbourne Galleries, Museums and Craft Centres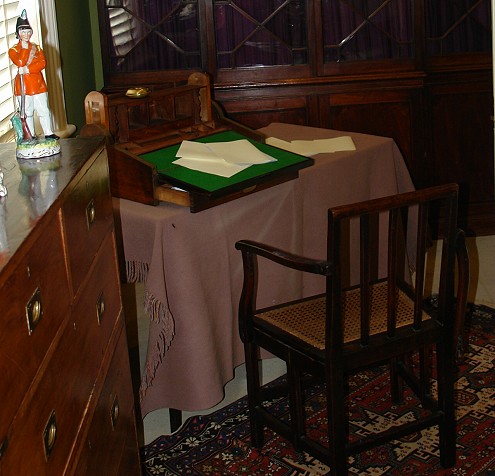 For posts about Melbourne events, places, news, reviews, giveaways, see our Facebook Page: