Williamstown Botanical Gardens
Victoria, Australia
Established in 1860, these gardens are just across the street from the bay. They are on the Western Coastal Bike Trail
The Williamstown Botanic Gardens reflect an elegant time when well-dressed people sought the cool of trees.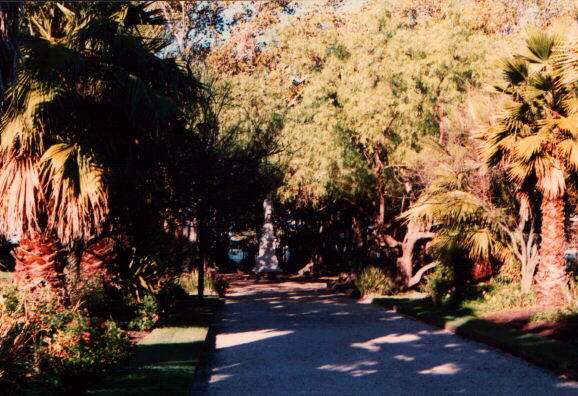 Features include an Edwardian ornamental pond and Parker Reserve Pinetum collection of Pines.
The gardens are listed on the Victorian Heritage Register, the National Register and classified by the National Trust.
Just the facts:
Contact: Hobson Bay Council Web Site
Visit Victoria
Getting there: Corner Giffard and Osborne Streets, Williamstown Mel Ref. 56 C10.
Walk from the ferry service in Commonwealth Reserve or Williamstown Beach Railway Station.