Yarra Bend Park
Victoria, Australia
Yarra Bend Park is close to the Melbourne Central district. The bike trails that run through it are part of the Capital City Bike Trail (see map, listing).
The park is an extraordinary resource, providing a natural area so close to the city centre that the skyline can be seen from several vantage points.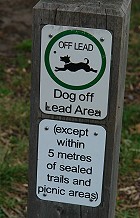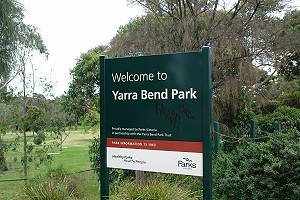 Facilities:
Ovals for sports activities are accessed from Yarra Bend Road, Fairfield and Walmer St, Kew.

Permanent orienteering courses - contact Orienteering Service of Australia for map.

Ropes course challenge (may be reserved).

International standard fly-casting pool accessed from Yarra Bend Road.

Two golf courses Yarra Bend Golf Course (with pro shop) and Studley Park Golf Course.

Canoes and boats are available for hire for those who want to go on the river.

Bike paths and shared paths.

Picnic areas and two restaurants.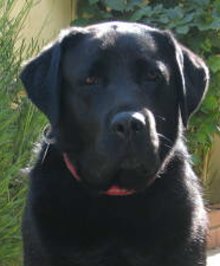 It is a dog-friendly area, with canines allowed off their leashes when further than 5 metres from sealed trails and picnic areas.
Dog Jedda (left) enjoys a swim and an energetic game of 'make the human throw the ball', recommending the area highly.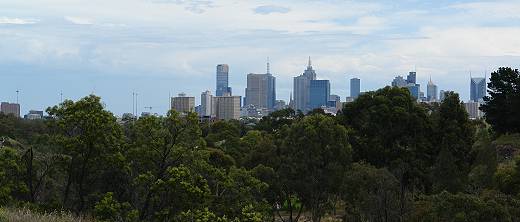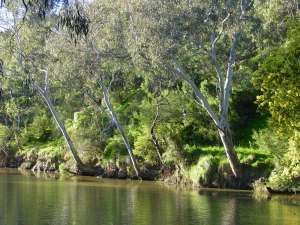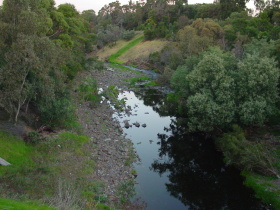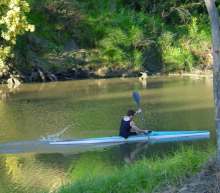 Just the facts:
Contact: Parks Victoria web site
Visit Victoria
Getting there: Yarra Bend park is part of the Capital City Bike Trail