State Library of Victoria
Haven for Researchers and Booklovers
The State Library of Victoria is Mecca to readers and researchers. From the outside it looks like yet another public neo-classic building. Once inside past the guards and electronic security the visitor walks up the marble steps and through the archway into booklover nirvana.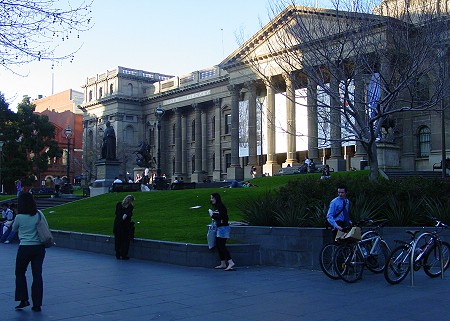 State Library of Victoria, photograph (c) Ali Kayn 2005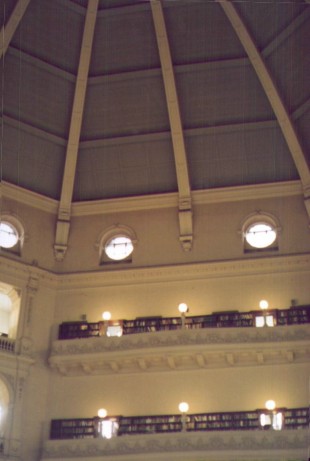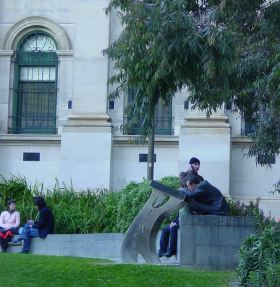 Main public areas of the library :
Trescowthick Information Centre; La Trobe Information Centre (Australiana); Arts Library; Temporary Reading Room; The Herald & Weekly Times Ltd Newspaper Reading Room; Genealogy Centre; Copy Centre; Secure Reading Room
The Museum of Victoria (Melbourne Museum) has moved to the Carlton Gardens.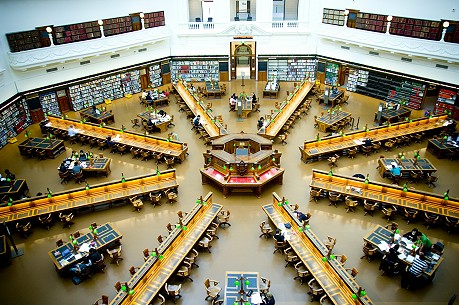 Just the facts:
Contact:

Opening Hours: see web site
Book retrievals and the Copy Centre close half an hour before these times. The Library is closed on all public holidays.
Official website
@Library_Vic Official Twitter channel of State Library Victoria. We like books, reading & long walks through the stacks. Find us @Library_Vic on Instagram & Periscope
Visit Victoria
Getting there:
328 Swanston St, Melbourne
Take tram along Swanston Street
City Circle tram
Train to Melbourne Central Station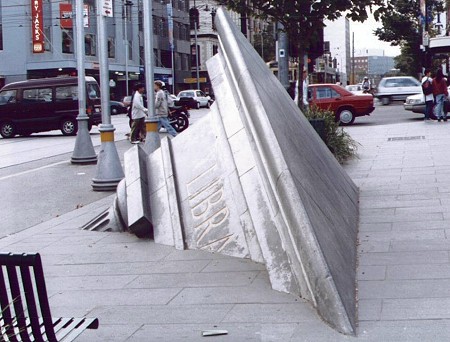 For posts about Melbourne events, places, news, reviews, giveaways, see our Facebook Page: