Shop online with Amazon.com

Shop online with Amazon.co.uk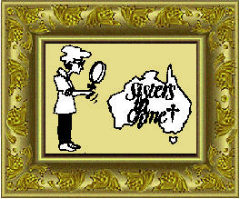 For the St Kilda Writers' Festival in February, Sisters in Crime presented a multimedia evening about women, computers and crime fiction, our most ambitious event ever. A packed house of around a hundred and fifty heard - and saw - all about the different facets of new communication technologies from word-processing and email through to virtual reality and 'cyberspace'

The focus, however, was not on technical wizardry but rather its creative representation in both crime literature and film. We heard beautifully read extracts from a number of feminist crime novels dealing with computer technologies, original reports and stories from Kerry Greenwood, British crime writer Val McDermid, Cate Kennedy and Lindy Cameron and saw video extracts from VR and The Net. All of this was superbly linked by convenor Sue Turnbull.

Unfortunately, space constraints prevent us from including the novel excerpts (we recommend reading the books themselves) or republishing Cate Kennedy's story, Ether, or Lindy Cameron's Feedback, a futuristic detective thriller set in cyberspace (which Lindy now plans to turn into a novel). However, we can share with you some of the highlights of the occasion.
---