Winter (June-August) 2014
Melbourne International Film Festival
The 63rd Melbourne International Film Festival beings on July 9th, 2014 showcasing 341 films, including some international and local premieres.
"With new venues and a broader footprint over our wonderful CBD, 2014 sees a new MIFF with more sessions giving the ravenous film-goer greater choice than ever. To close it off in style, we are thrilled to present the Australian Premiere of Felony, directed by Melbourne filmmaker Matthew Saville, written by and starring Australian Joel Edgerton." said Artistic Director Michelle Carey.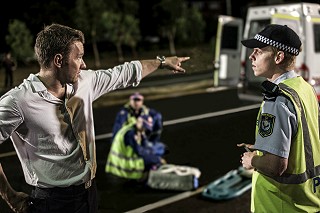 This year MIFF also presents a Melbourne Stories mini-program, turning the spotlight back on Melbourne to look at the people and places that make it unique.
A new program strand, I Dream of Genius: Science & Technology on Screen showcases the practical, philosophical and potential facets of science and technology in our daily lives. Web Junkie is an engrossing look inside one of China's prison-like rehabilitation camps for internet-addicted teens.
In a sign of the times, MIFF has curated a new program Celluloid Dreams: Films Shot on Film, showcasing works that fully embrace 20th century celluloid technology to give their 21st century cinematic storytelling a unique edge.
From legendary filmmakers to lost cinema classics and restored celluloid prints, this year's Masters and Restorations program is one of the festival's strongest yet. This year MIFF will present the Australian premiere screening of German Concentration Camps Factual Survey, an extraordinary cultural artifact depicting the Holocaust through a 1945 lens, and assembled by a team including Alfred Hitchcock.
The diversity of Australia's neighbouring filmmakers comes under the spotlight in MIFF's everpopular regional focus Accent on Asia.
Night Shift, the festival's annual cinematic showdown, is an undying favourite amongst adventurous audiences that have developed a taste for blood and weirdness.
International Panorama is the annual program of the cream of the crop of world cinema.
A variety of ticketing options are available on the MIFF web site.
Ali Kayn
Jul 2014.
---
11th Annual Bayside Film Festival
The 11th annual Bayside Film Festival will take place in it's new home -- Palace Dendy Brighton -- from Wednesday 27 to Sunday 31 August.
The festival features independent features from around the globe, opening with the US thriller, Cold in July and the award-winning claymation short No More Mr. Mice Guy.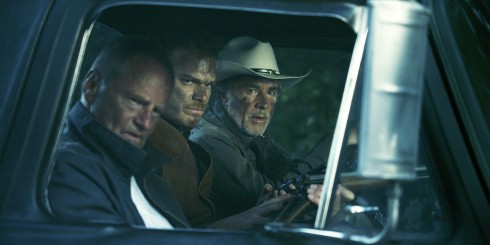 For information about the schedule and contact details, see the web site.
---
For the latest film reviews, check out our updates pages.
Ali Kayn
Jul, 2014.
www.alikayn.com
---
For posts about Melbourne events, places, news, reviews, giveaways, see our Facebook Page: