---
Home > Reel Life (Movie section) > Reel Life Archive
---
Winter 2015
Melbourne's love affair with the silver screen
Melbourne Internation Film Festival
Melbourne is poised to host another year of cinematic delicacies with the Melbourne International Film Festival (MIFF) returning for its 63rd year from 31 July -- 17 August. The program includes a diverse line-up and a range of red carpet galas, parties and special events. In addition to screening the very best in world cinema, MIFF is Australia's largest showcase of new Australian cinema and most vocal champion of both emerging and established local filmmaking talent.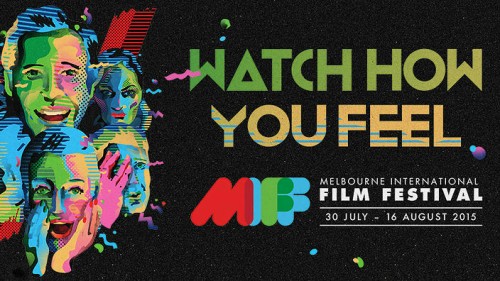 This year MIFF delivers a remarkable selection of award-winning features and documentaries including new films from Hong Kong auteur Wong Kar-wai, American director Richard Linklater and Canadian cinema prodigy Xavier Dolan. The First Glance selection also includes imaginative Shorts along with cinema for the whole family in MIFF's already announced Next Gen program. Tickets for all films will go on sale with the full program release on 11 July.
Melbourne's love affair with the silver screen grows stronger with each passing year, as new festivals, cinemas and exhibitions emerge with every season. Visitors can choose from outdoor cinemas in the summer months and cultural festivals like the Spanish, French, Italian, Indian and Jewish film festivals. There are many chances to enjoy short film competitions, pop-up cinema events, animation festivals, nights of classic screenings or the latest work by up-and-coming amateurs.
Here is a list of just some of the events and locations where film screenings can be found.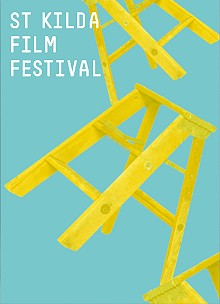 St Kilda Film Festival is Australia's longest running and highest profile short film festival, held annually in May in the beach side suburb of St Kilda. Each year the the Top 100 short film entries received are screened alongside a rich programme of new music videos, international short films, special screenings and events.
www.stkildafilmfestival.com.au
Indian Film Festival Melbourne (IFFM) is the southern hemisphere's greatest annual celebration of Indian cinema. Each year in May the Festival attracts a colourful array of Bollywood actors, directors and film makers to Melbourne.
Australian Centre for the Moving Image is home to many of Melbourne's best and most popular film festivals, great Australian and international cinema and houses the world's largest screen gallery. Located in Federation Square, visitors can watch quality films in state-of-the-art cinemas or take part in lively discussions with television and film personalities at one of the many screen culture events.
DejaView Cinema is a seasonal boutique cinema on Smith Street, Collingwood, featuring a finely curated program of 1980's/1990's VHS classics, cult films and popcorn-flicks. Each screening is meticulously themed and presented in full HD glory, making for a unique cinematic experience.
Southgate Cinema provides an outdoor experience while remaining undercover inside the Southgate complex along the Yarra River in central Melbourne. Guests can relax and sit back in a deck chair under the open atrium and watch the city sky fade away. The cinema is also Melbourne's only silent cinema -- patrons are provided with individual headphones and audio kits to listen to the film, while sitting back and relaxing amidst the hustle and bustle of the surrounding precinct.
www.southgatemelbourne.com.au/southgate-cinema
Filmonik Nights is arguably Melbourne's most varied open-mic film night. Held on the last Monday of every month, Filmonik invites filmmakers of all genres to showcase their short films which have never before been publicly screened.
Valhalla Social Cinema put on pop-up, drive in/ride in cinema screenings at various locations in Melbourne inner city precincts. Think small audiences, cult classics and the city's only 24 hour movie marathon experience.
Speakeasy Cinema coordinates unlikely venues hosting unlikely films. Movie nights include bands, parties, engaged discussions with counter-cultural icons, re-scored films, torn apart title sequences and hunted down directors alongside movie screenings.
Melbourne Horror Film Society are a not-for-profit film society dedicated to screening the best, worst and most underrated horror films ever made. Film screenings consist of themed double features and are held at Bar 303 in the inner northern suburb of Northcote on the last Tuesday of every other month.
www.melbournehorrorfilmsociety.org
Melbourne Underground Film Festival (MUFF) is an alternative independent film festival held in September at the Backlot Studios at Southbank. The festival features mostly genre, controversial, transgressive and avant-garde films.
Blow up Cinema presents classic films in eclectic venues around Victoria, on their pop-up blow-up cinema screen.
Russian Resurrection Film Festival
It is remarkable that even during times of economic turbulence, Russian cinema continues to thrive and produce challenging, complex and sophisticated stories. It provides audiences with a surprising diversity of voices and ideas that are present in Russian society today but invisible in mainstream perceptions.
In October and November the largest festival of Russian Cinema anywhere in the world outside Russia.
http://russianresurrection.com
Iranian Film Festival (IFFA) THE acclaimed Iranian Film Festival Australia (IFFA) is back for its fifth year to shine a spotlight on contemporary life in Iran in theatres across Australia this October and November. The popular festival will kick off in Adelaide on October 9 before moving to Sydney, Canberra, Brisbane and Melbourne. This year's programme is bursting with contemporary themes and ideas, which until now have rarely been explored in Iranian films. This year's programme, featuring eleven features and six short films, will provide cinephiles the chance to explore the fabric of Iranian identity and discover why it remains the preeminent, most passionately discussed and perhaps most important cinematic movement of the moment.
July 2015
---
For the latest film reviews, check out our updates pages or browse through our film reviews index.
For posts about Melbourne events, places, news, reviews, giveaways, see our Facebook Page:
---