William Ricketts Sanctuary
Dandenongs
The William Ricketts Sanctuary, established in September 1994 (a year after Ricketts' death), is 10.7 hectares of bush that has been made over into an immersive artistic and spiritual experience. It comprises kiln-fired clay sculptures of aboriginal figures set among the Mountain Ash Forest in the Dandenong Ranges.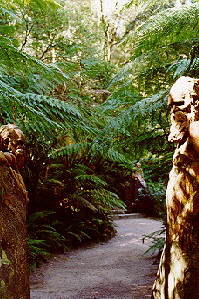 On sale is the guide to the sanctuary is Whitefella Dreaming.
The sanctuary is a place for quiet enjoyment. Wander the paths to discover sculptures nestled amongst the established trees.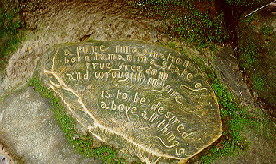 Click here to see the photostory of our visit.

Just the facts:
Contact: Parks Victoria
Visit Victoria
Getting there: William Ricketts Sanctuary is located on Mt Dandenong Tourist Road, Mt Dandenong