Melbourne Museum
The Building
The new museum building loses some of its power if you have seen the structures that were erected during Jeff Kennett's influence.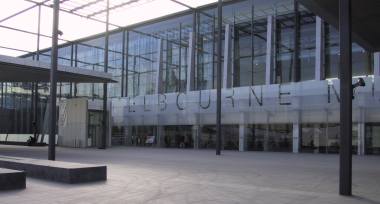 Compare the planes and angles and exposed ribs and yellow sides with the Melbourne Exhibition Centre (a.k.a. Jeff's Shed), the nasty Federation arch near Flinders St Station - thankfully now gone, and the new tollways -- not to mention the so-called Jeff's goalposts rising uselessly over the Bolte Bridge (aka the Yarra Bridge).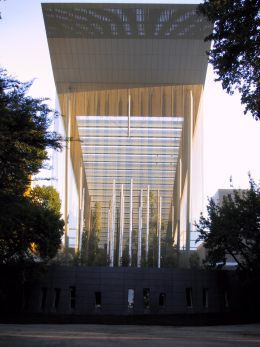 The glass and metal shell with its glimpses of the collection inside are reminiscent of other public buildings, although the effect is quite nice, and interesting for the photographer.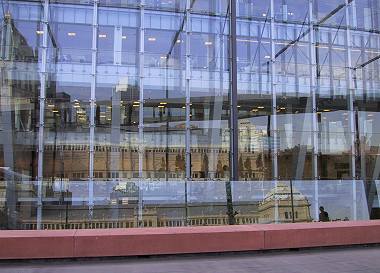 Exhibition Buildings reflected in the glass face, Melbourne Museum