Melbourne Museum
The Building
continued from previous page
The rear of the building stretches across the width of Carlton Gardens. Glimpses of its shapes and the expanse of bold yellow appear across the lawns through the leaves. The paths point inevitably to some part of the building.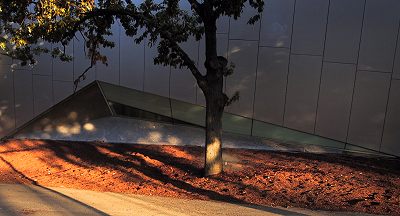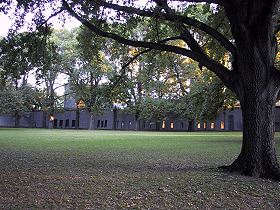 Melbourne Museum, seen across the Carlton Gardens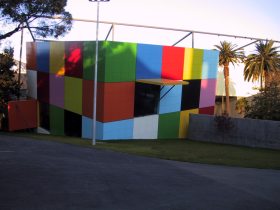 At the Rathdowne Street end of the building the Children's Museum perches lop-sidedly, like a discarded toy block or unfinished Rubik's Cube.
For posts about Melbourne events, places, news, reviews, giveaways, see our Facebook Page: