Crown Casino Photostory (continued)
Southbank, Melbourne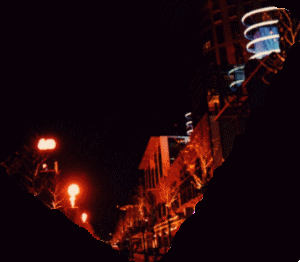 At intervals during the evening flames plume from plinths beside the river releasing large amounts of light, noise and heat.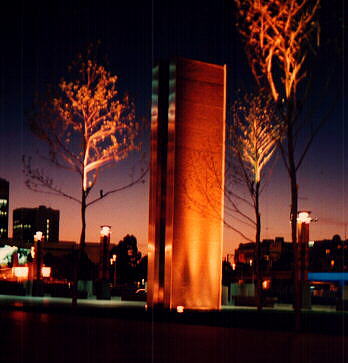 Right: Water-draped columns spew fire into the night air.
photograph (c) Ali Kayn 1997
The promenades are busy until one or two o'clock in the morning. There is excellent security throughout the complex. Although touted as 24-hour theatres, the Village Casino theatres currently have a gap after 4 a.m.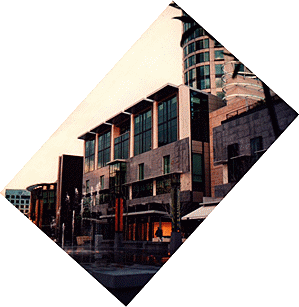 The wharf beside the Casino is occasionally used to pick up and drop off passengers for some of the River cruises that begin further upriver at the Southbank Wharf (see also Penguin Pursuits).
For more information, including instructions on getting to the Crown Casino, see the Pictorial Guide entry.
Ali Kayn
All images (c) Ali Kayn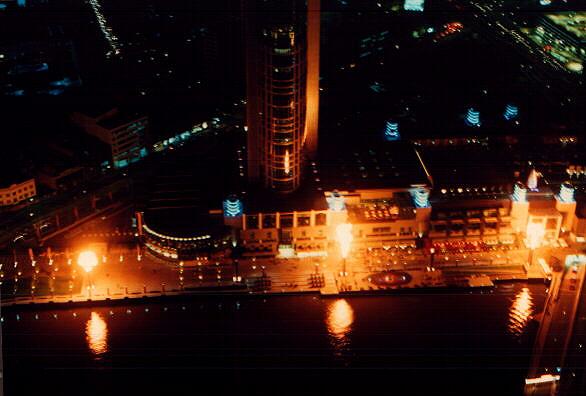 For posts about Melbourne events, places, news, reviews, giveaways, see our Facebook Page: