Crown Casino
Southbank, Melbourne
Melbourne's Crown Casino sits beside the Yarra River in the renamed Southbank Precinct. One of Melbourne's few 24-hour entertainment venues, it offers an excellent spot for a late night or early morning coffee and light meal.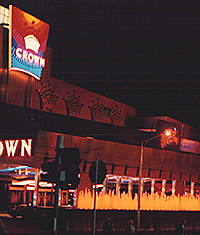 The Crown Casino was a new addition to Melbourne in 1996, and its social and economic effects on the city were still the subject of much discussion. In addition to the Casino and its associated entertainment (a Showroom with live entertainment from international guests and several bars), there are movie theatres, theme nightspots, informal and formal eating places, and high-end shops.
See also: Photostory, Crown Casino Complex
Just the facts:
Contact:
Visit Victoria
Getting there:
From the city centre, you can walk to the Crown Casino and Southbank precinct across either the Princes, Batman or Queens Bridges, or the Footbridge (see the map). Or you can take a tram -- 109 or 12 from Collins Street, or the 96 from Bourke Street. The City Circle tram passes by the Princes Bridge, alight at the corner of Spencer and Flinders Street.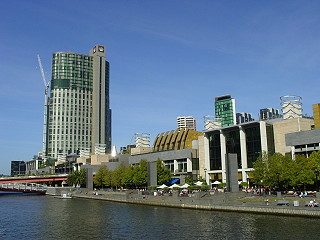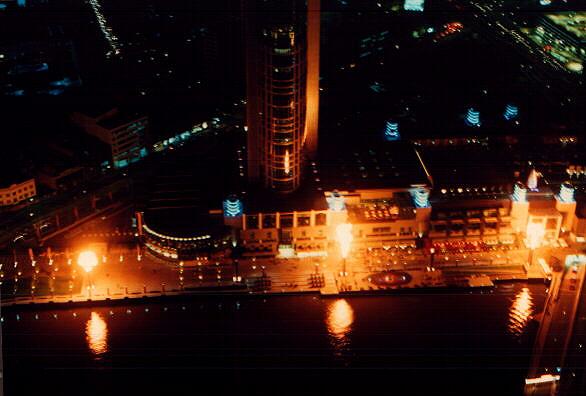 For posts about Melbourne events, places, news, reviews, giveaways, see our Facebook Page: