---
---
A Reel Life film section
Issue: March, 2016
Our Industry, Our Heritage, Our Voices
Australian Film Assets Sold to Pay For Two U.S. Blockbusters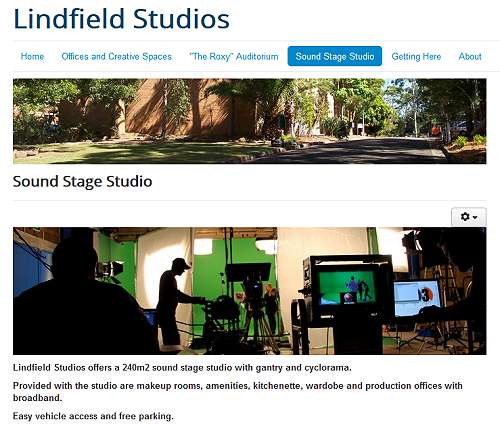 The $35 million for historic Lindfield Studios goes to 20th Century Fox and Disney amongst rumblings from local Australian filmmakers and opposition Legislators.
The sale money for historic Lindfield studios in Sydney has been handed to 20th Century Fox and Disney for the sequel of Prometheus and the next Thor blockbuster to be made in Australia.
The money is only part of a package promised to the producers by the Australian Government. The total sum promised is a $47 million lure to shoot in Australia with the remaining $12 million being shaved off the budgets of Screen Australia and the Australian Sound and Film Archives.
The deal, like selling your family home for two weeks holiday is causing ripples across the film community and serious questions are being asked by Greens Senator Ludlam in the Senate Environment and Communications Legislation committee (see: https://www.facebook.com/SenatorLudlam/videos/10153977524024470/?fref=nf
According to one Communications and Arts Department spokeswoman in answer to Senator Ludlam's questions the return from employment opportunities and investment by the two Hollywood companies during the shoots would be up to an amazing $300 million. Amazing since as an industry insider said "that would mean that the companies would have to spend more than $300 million in Australia during the shoots for it to be of benefit to Australia." Now the budget for the original Thor was $150 million. One assumes this includes pay for the actors and international publicity. A little gilding of the lily methinks. But the Department is on notice to return figures to Senator Ludham and us as well.
"Prometheus and Thor may create short-term work for Australian actors, film technicians and service companies, but they will leave behind little of lasting cultural or economic value to the nation," said Sharon Connolly, former CEO of Film Australia.
"We need to make a distinction between cultural subsidies and industry subsidies. The two are being confused," Ms Connolly said.
Despite Screen Australia flagging the sale and fielding industry responses for what to do with the money from the sale it is clear from the answers given by Mr Mason, CEO of Screen Australia at the Ludlam hearing that Screen Australia had very little to do with the distribution of the $35million from the sale of Lindfield.
"I think this is more about Politicians big noting themselves on the world stage. After all it was the Foreign Minister Bishop who announced the allocation with the Treasurer hiding it away amongst a kit of announcements over the Christmas, New Year Period", Ms Connolly said.
The reason this allocation of money to two of the biggest and richest American propaganda units in the world is particularly galling is the role Lindfield has played in Australian film identity.
Where does Lindfield Studios fit in? Obviously it was a prime piece of real estate on Sydney's North Shore. It was advertised internationally as perfect for residential development. And according to Ms Connolly during her tenure as CEO of Film Australia from 1997-2004 there had been talk of selling the property because the Government Company increasingly was outsourcing production to private, independent film companies.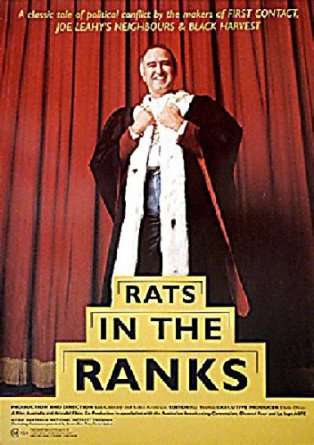 In the beginning the Australian Government started off the Commonwealth Film Unit in the 1940s to make documentaries showing what it was like to live in our own country for Australians and the rest of the world. Newsreels and documentaries which became by the 1980s and 90s documentaries like Cane Toads, Mabo: Life of an Island Man and the unforgettable Rats in the Ranks.
"Film Australia was a Government Company designed to make films in the 'National Interest," said Ms Connolly.
Screen Australia did survey industry for comments on where the money could go and as Ms Connolly says ideas around continuing to support training units like Open Channel in Melbourne which has had its funding cut but is still operating and others like Metroscreen in NSW and Wide Angle Tasmania which will close have definitely not benefited from the sale of what is a national film asset.
The area of documentary making in Australia is experiencing shortfalls while the yearly cuts to Government funding in film continues.
For people like Sharon Connolly, who is a film maker herself and is part of the tradition which resurrected the Australian Film industry from zombie state during the 1980s onward, the worst aspect of the Australian Federal Governments pandering to US film interests over local stories is that "they will perpetuate the culturally cringing idea that Australian stories and those who tell them are of lesser value than those from larger English-speaking nations."
"It's a symbolic and insulting move, one that reeks not only of contempt for the past, present and future of our screen production sector, but also for Australian audiences," said Ms Connolly.
I have to say I share Sharon Connolly's anger. It is difficult to believe that two of the richest companies in the world would not see the money from the Linfield property as anything other than a line item in a budget. Imagine how much could be done in the local film industry with $35 million dollars.
The idea that the training organisations which support community as well as professional development of film and online production skills across Australia have been axed so that the world can see two blockbusters which would have been made even if they weren't given this incentive is hard to take in. The arguments around skills development at a high level and continuous work for local technicians is a furphy. The tax they pay could not cover the $35 million paid out; the technicians who work on these films - Australian or otherwise - work internationally not just locally anyway.
The strong argument around jobs goes up in smoke when you remember that recently the Federal Government created a short term visa category which allowed the Singaporean company shooting the Summer Test Cricket Season to import overseas crews with less than 10 local technicians out of 200 being employed on what had previously kept local crews employed.
"We need to make a distinction between cultural subsidies and industry subsidies. The two are being confused," Ms Connolly said.
March, 2016
---

Annie McLoughlin is a freelance journalist who contributes regularly to radio station 3CR and to Festivale. This is Annie's first column for us. She is based in Melbourne, Australia.
Facebook: https://www.facebook.com/annie.mcloughlin

---
Featured Articles in Festivale This Month
What happens when artificial intelligence becomes greater than our intelligence? Will there be peaceful co-existence, or dire consequences? Terry Frost looks at films that address the possibilities starting with Metropolis in 1927.
---
Film Releases this Season
Films scheduled to be released in Australia Mar 2016
Films scheduled to be released in Australia Apr 2016
Films scheduled to be released in Australia May 2016
Links to movie reviews, and first looks are in the Coming Attractions listings were available.
For the latest film reviews, check out our updates pages or browse through our film reviews index. We update the Festivale Online Magazine Facebook page daily with trailers, news, and more.


---
Related Events
---
Ice Age Live! A Mammoth Adventure
Newcastle 25th March -- 27th March Newcastle Entertainment Centre
Brisbane 1st April -- 3rd April Brisbane Entertainment Centre
Melbourne 8th April -- 10th April Hisense Arena
Sydney 15th April -- 17th April Allphones Arena
Perth 22st April -- 24th April Perth Arena

The first show of its kind to combine exceptional ice skating, aerial arts, puppetry and film, Ice Age Live! A Mammoth Adventure will be the coolest event since the mammoths came back. Sid, Manni, Diego and of course Scrat will be appearing as life-sized 3.6-metre-tall figures in an awe-inspiring journey with a new story based on the first three films from one of the top-grossing international animated film franchises of all time.
The show is co-directed by the brilliant mind behind the Cirque du Soleil productions, Ka and Dralion, Guy Caron, with story, music and lyrics created by Ella Louise Allaire and Martin Lord Ferguson (Cirque du Soleil, Holiday on Ice and APM Music).
For more information: www.IceAgeLive.com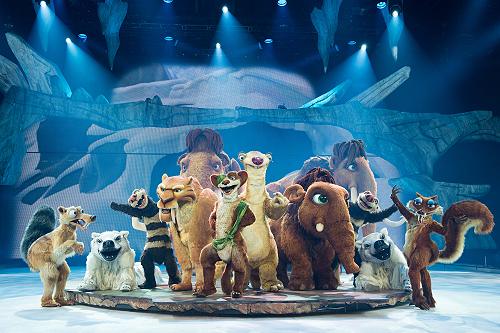 ---
Film Festivals this Season
---
Film Festivals are listed in the Coming Attractions pages:
---
Giveaways
---
Watch here or our Facebook page for more giveaways as they are released.
Join in the draw this issue for prizes including:
The Witch
In cinemas from 17th March
Thanks to Universal Pictures Australia, we have 5 in-season double passes (to Australian cinemas).
New England, 1630. Upon threat of banishment by the church, an English farmer leaves his colonial plantation, relocating his wife and five children to a remote plot of land on the edge of an ominous forest -- within which lurks an unknown evil. As circumstances grow more treacherous, each family member's faith, loyalty and love become tested in shocking and unforgettable ways.
Trailer: www.youtube.com/watch?v=VSTIbx86Gmo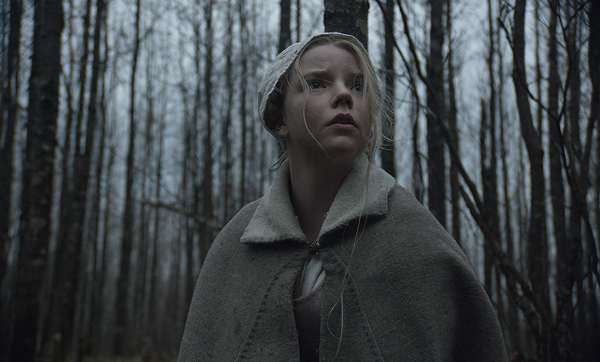 ---
Moonlight Cinema $10 tickets during March
Brisbane: New Farm Park at Brisbane Powerhouse, Dec 16 -- March 6
Melbourne: Central Lawn at Royal Botanic Gardens, Dec 3 -- March 27
Perth: Kings Park and Botanic Garden, Dec 5 -- March 27
Sydney: Belvedere Amphitheatre in Centennial Park, Dec 3 -- March 27
Moonlight Cinema today announces the return of $10 tickets throughout March; all you need to do is sign up to Moonlight's Cine Buzz membership on the Cine Buzz website to book your super low cost tickets.
More advanced screenings have also been announced: A Bigger Splash starring Ralph Fiennes and Tilda Swinton in a tale of sun, sea and self-destruction; The Man Who Knew Infinity, starring Dev Patel (Slumdog Millionaire) and Academy Award winner Jeremy Irons; and an all-star cast feature-film remake of Dad's Army.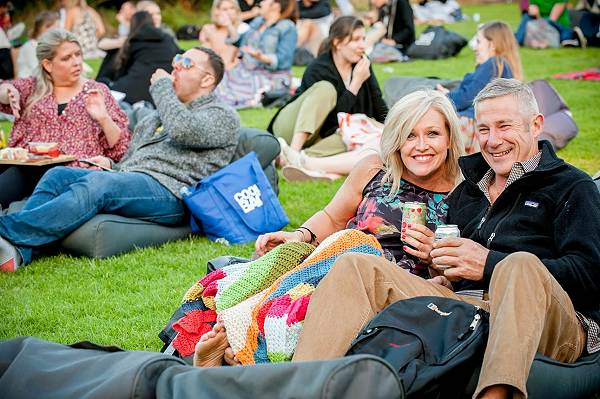 ---
State Library of Victoria Fellowships
Artists, performers, writers, historians, filmmakers, scholars and thinkers are encouraged to apply for a prestigious State Library Victoria Fellowship.
In 2016, the State Library and its partners are offering 12 fellowships collectively worth up to $154,500. Among these are specialist fellowships in children's literature, Ukrainian studies, performing arts, visual arts and a fellowship to commemorate the centenary of WWI.
CEO Kate Torney said the Fellowship program supports a diverse range of creative work and research.
"The State Library's Fellowships have been one of the most substantial fellowship programs in Australia for thirteen years. With the generous support of our program partners the Fellowships have furthered the work of more than 190 artists, historians, composers, academics, playwrights, writers, poets and other creative researchers and delivered over $1.9 million in funding.
In 2016 the library aims to bring people together to experience and celebrate the work of our Fellows through performances, publications, websites, screenings, talks, exhibitions and other events at the library and venues around Victoria.
Past fellowships have produced major exhibitions, public art installations, documentaries, books, graphic novels, plays, musical scores, interactive games and many other creative projects.
Applications for the 2016-17 Fellowships open Monday 1 February and close Sunday 17 April 2016.
Further information http://www.slv.vic.gov.au/our-community/fellows-scholars
For posts about Melbourne events, places, news, reviews, giveaways, see our Facebook Page: