---
---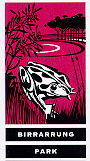 Birrarung Marr
Melbourne, Victoria, Australia
The name of Melbourne's newest public parkland is derived from the language of the indigenous Wurundjeri people -- birrarung means 'river of mists' and marr is 'side'.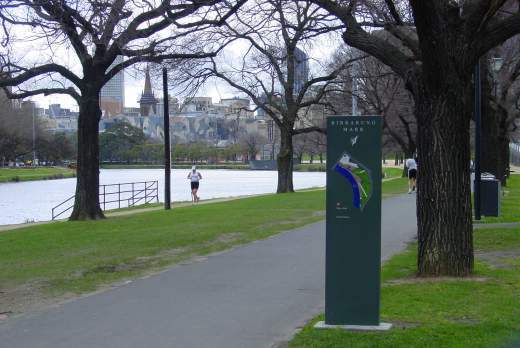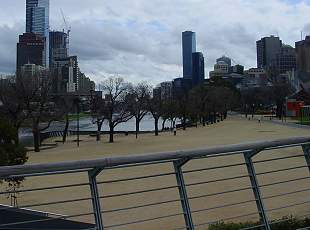 Open spaces and sculptured terraces have been designed to host riverside events and festivals.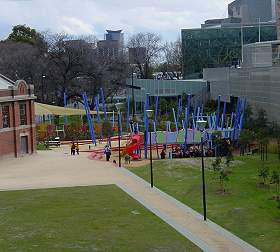 According to the Federation Square web site: "ArtPlay is a specially designed centre where children, primary school groups and families can be creative alongside professional artists and play in an exciting outdoor space. It is also the only playground in Melbourne's CBD."
"Primary School classes are invited to book in for morning and afternoon workshops at ArtPlay on weekdays. Family fun on weekends and holidays. Weekend and holiday workshops are especially for families and children aged 12 years or under."
Contact: artplay@melbourne.vic.gov.au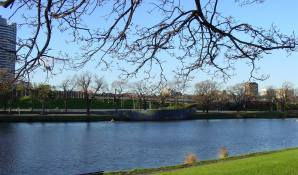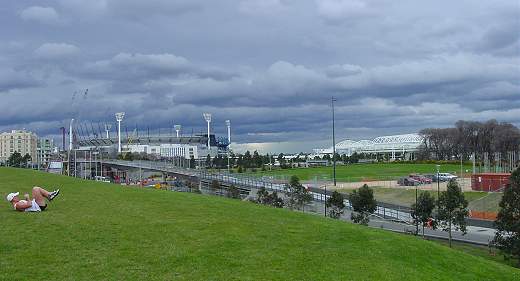 Just the facts:
Items of Interest: Federation Bells, Speakers Corner, Artplay (promoting creative activities for primary school groups, children and families)
Birrarungmarr, Melbourne inner city
Recent park beside the Yarra River opposite Flinders Street Station and next to Federation Square. Visitors can walk through Birrarungmarr to get to Melbourne Park and Jolimont Park via the footbridges to the sports and entertainment precinct.
Getting there:
Corner Swanston Street and Batman Avenue, Melbourne. Take any train or tram to Flinders Street Station.
Contact details: Melbourne Tourism
Visit Victoria


For posts about Melbourne events, places, news, reviews, giveaways, see our Facebook Page: